Yoga for Back Pain Open Clinic – Online
with Loren M. Fishman, M.D., B.Phil. (Oxon.)
December 13, 2020
Struggling with back pain and looking for Yoga to help? Join Dr. Fishman, a world-recognized pioneer in the use of Yoga for the treatment of lower back pain, for Yoga for Back Pain Open Clinic – Online.
This seminar-style virtual gathering is similar to the NPR show "Car Talk", but for back pain. People with back pain will present their issues live while Dr. Fishman and assistant Liz Larson figure out what is wrong and give them Yoga to help. A few weeks later, they will check in to see how they are doing.
Dr. Fishman recognizes that you cannot rationally treat symptoms like back pain, weakness, and numbness without identifying the cause. He divides back pain into seven main causes. The session will focus first on identifying what is wrong, and then on assigning and possibly teaching the proper Yoga remedy. Each presentation and treatment will probably take 15–20 minutes, so 6–8 people will be seen in the two-hour session.
Live session with Dr. Fishman on Sunday at 2–4 pm ET.
You will have access to the video recordings for 8 weeks after the program ends, until February 7, 2021.
In addition, you will have access to the Ashram's Live Hatha Yoga classes at 5 pm ET and access to an online social community to connect and communicate with other participants about this course.
Continuing Education (CE) Opportunities

Testimonials
… a Thomas Edison of Yoga therapy. — William Broad, Pulitzer-Prize winning author of The Science of Yoga

To many of his patients, Dr. Fishman is a miracle-worker. — Jane Brody, NY Times

Diagnostician par excellence, visionary. — Lea F. Ph.D.

It is very evident that Dr. Fishman is passionate about his field of expertise. He held my attention throughout the online sessions. He skillfully used volunteers from the participants to demonstrate Yoga therapies that addressed their specific issues. Dr. Fishman provides a cornucopia of useful information with passion, compassion, and playfulness. I feel more confident in safely using yoga to improve the quality of life for my students and myself. — Sandi M.

This was another one of Dr. Fishman fantastic educational trainings! The interactive aspects and his assistant Liz provided great visuals and applications. I would attend more trainings/workshops with Dr.Fishman. He genuinely enjoys helping people and explains what he is teaching from both a medical perspective and a yogic perspective. Most importantly he imparts kindness and great wisdom, always in such a cheerful way. We leave with many golden nuggets. Thank you Dr.Fishman and Yogaville for a great learning experience! — Mona Flynn
Presenter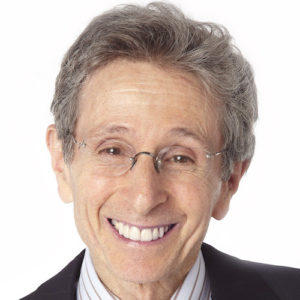 Loren M. Fishman, M.D., B.Phil. (Oxon.)
Dr. Fishman is Medical Director of Manhattan Physical Medicine and Rehabilitation in New York City, author of ten books and more than 90 academic articles, and a world-recognized pioneer in the use of Yoga in medical conditions and the treatment of lower back pain and piriformis syndrome. He spent three years in India before going to medical school and has used Yoga to reverse the deficits of rotator cuff syndrome, straighten the scoliotic spine, actually strengthen osteoporotic bones, and aid in medical conditions as diverse as insomnia, obesity, and restless leg syndrome. Other non-surgical interventions relieve plantar fasciitis, arrest the development…
Learn more about Loren M. Fishman, M.D., B.Phil. (Oxon.)