Living in Your Truth – Online
with Tara (Becky) Eschenroeder, E-RYT 500, RCYT, YACEP and Nick Gonnering
December 3 - 17, 2020
Thursdays: Dec. 3, 10, and 17
How often do you wish for more instead of being content with what you already have? How could letting go of attachments allow you to live more fully and deeply?
Explore these questions and begin to work toward answers as you contemplate yogic philosophy for guidance in trust and acceptance.
In this online workshop, you will:
Gain an understanding of the concepts of trust and intuition and explore them in relation to the idea of trusting, letting go, and accessing freedom within
Find acceptance and contentment as you partake in visualization and meditation
Experience meditation and rhythmic Vinyasa flow practices accompanied by uplifting music performed by Nick Gonnering
Live sessions with Tara and Nick on December 3 at 7–8 pm, and December 10 and 17 at 7–8:30 pm ET.
You will have access to the video recordings for 8 weeks after the program ends, until February 11, 2021.
In addition, you will have access to the Ashram's Live Hatha Yoga classes at 5 pm ET and access to an online social community to connect and communicate with other participants about this course.
Continuing Education (CE) Opportunities
Testimonials
This workshop was a profoundly spiritual and transformative experience. Becky integrated lecture, discussion, asana practice, music, and meditation in perfect proportion. I highly recommend this program to anyone seeking to deepen their Yoga practice. — Sarah Ravin

If you are looking for a way to heal, to begin, and to restart your life, this is your place. Be open and find your true self despite expectations from others. Reconnect with yourself, authentically. — Bruna Cavinuotte

I love Becky Eschenroeder. The content was just what my heart was needing at this time. — Pam Domzalski

Becky was gracious, compassionate, and inspiring. She created a safe and loving environment for self-exploration. She was totally present and available to everyone. She has a totally fresh and creative approach to healing through Yoga. — Past Participant
Presenters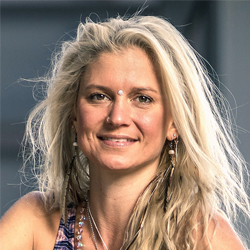 Tara (Becky) Eschenroeder, E-RYT 500, RCYT, YACEP
Tara (Becky) Eschenroeder is a certified coach and mentor, self-published author. and an accomplished yogini who was voted one of the top three Yoga instructors by Richmond Magazine in 2015. With some teachers, the lessons are planned, practiced, rehearsed, and perfected to a tee, but Tara Eschenroeder offers a different experience. Teaching was Tara's dharma long before she realized it. She grew up with a bow and arrow in her hands, learning to pull back with just enough aim and control to send her arrow into the abyss, knowing and trusting it would hit its intended mark. Likewise, she enters…
Learn more about Tara (Becky) Eschenroeder, E-RYT 500, RCYT, YACEP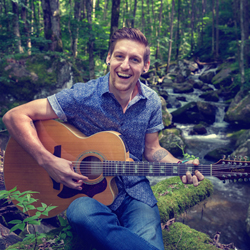 Nick Gonnering
Nick Gonnering is a 12-string inspirational folk artist from the Asheville, NC area. His music is a reflection of his yogic journey through life and it centers around the heart, transformation, and clarity. After traveling the National Parks for the centennial out of a 1977 motorhome in 2016, Nick decided to truly pursue his passion for music and use his gift as a way to unite the people he loves. His most recent album "Finding My Niche" is an acoustic journal of his introspective journey into happiness and peace. https://www.nickgonneringmusic.com/
Learn more about Nick Gonnering