Raja Yoga Teacher Training – Online
with Swami Karunananda, E-RYT 500 and Swami Priyaananda, E-RYT 500
January 26 - May 15, 2021
Module 1 (6 weeks): Jan. 26–Mar. 6, 2021
4-week break
Module 2 (6 weeks): Apr. 6–May 15, 2021
Tuesdays, Thursdays, and Saturdays
For Yoga teachers and health professionals
Enrich your teaching and personal practice with Raja Yoga – Online, the science of meditation based on self-mastery. Raja Yoga presents the philosophy and psychology of Yoga in a systematic way, guiding one to greater peace and balance in life and spiritual realization.
The entire world is yearning for peace. The one enduring solution is to experience peace in our own hearts and then express it in our lives. Raja Yoga provides a comprehensive approach to attain that goal that addresses all aspects of life: physical, mental, social, and spiritual. It is a pathway to freedom from all sorrow, suffering, and delusion. It is a means to actualize your inner potential for greater health, happiness, and fulfillment in life.
Raja Yoga Teacher Training – Online provides a unique opportunity to immerse yourself in these subtle and profound teachings and learn how to skillfully share them with others.
The curriculum includes:
An in-depth exploration of the Yoga Sutras
Instructions on how to incorporate the teachings into daily life
Opportunities to deepen your Hatha Yoga, pranayama, and meditation practice
Training in answering questions and leading discussions
Syllabus for teaching a seven-week Raja Yoga course
Schedule
Tuesdays 6–9 pm
Thursdays 6–9 pm
Saturdays 11 am–1 pm and 3–6 pm Eastern Time
The main program sessions are live and all sessions are in Eastern Time. Attendance at live sessions is required. The live sessions will be recorded and the recordings are usually posted within one day for program participants to review.
Training Information
Prerequisites
Daily meditation practice for at least six months and a 200-hour Yoga Teacher Training certification that includes an introductory Raja Yoga course.
A strong internet connection is needed to take this course.
Continuing Education (CE) Opportunities
Testimonials
Swami Karunananda is a master of the subject matter… She is a living example of how to walk the path of Raja Yoga. — Past Participant

Swami Karunananda really inspires with her deep, intricate knowledge of the Yoga Sutras and with her experience in controlling the mind. She helped me see how I could become more committed to controlling my own mind. — Heather Nolen

Whenever taking a course with Swami Karunananda, you know you are in the presence of a master teacher. In addition to the excellence of the content, something is transmitted which is almost beyond words, including her deep commitment to the teachings and students, her deep love and compassion. I'm very grateful for all the wisdom she imparts. — M. Sraddha Cole
Presenters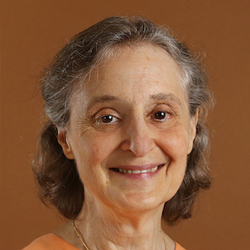 Swami Karunananda, E-RYT 500
Swami Karunananda has taught Yoga for 50 years. Today, she specializes in programs that focus on Raja Yoga, meditation, pranayama, and personal transformation. In 1989, she developed the Integral Yoga teacher training program in Raja Yoga and, in 1991, in Meditation, and has conducted training for students since then. She is featured in the interfaith documentary, With One Voice. She compiled the Lotus Prayer Book, consisting of prayers from various faiths, and Enlightening Tales as told by Sri Swami Satchidananda. She contributed to The Breath of Life: Integral Yoga Pranayama. Her book, Awakening: Aspiration to Realization Through Integral Yoga, provides…
Learn more about Swami Karunananda, E-RYT 500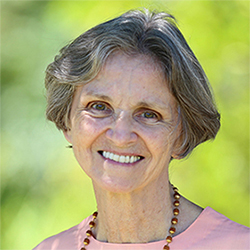 Swami Priyaananda, E-RYT 500
Swami Priyaananda is a senior disciple of Swami Satchidananda with thirty years of experience in the practice of Integral Yoga. She served in the Integral Yoga Health Services division and the Distribution Department at Satchidananda Ashram in Connecticut, as well as Executive Secretary and Coordinator of the Living Yoga Training program at the Ashram in Virginia. Currently, she is Vice President of the Office of Spiritual Development and Manager of Satchidananda Archives.
Learn more about Swami Priyaananda, E-RYT 500