Yoga for Bone Health Training – Online
with Loren M. Fishman, M.D., B.Phil. (Oxon.)
November 6 - 15, 2020
Friday–Sunday: Nov. 6–8 and Nov. 13–15, 2020
In this online certification program, learn powerful, safe, and proven methods for reversing and avoiding osteoporosis and osteopenia.
Given the increasing number of older students attending Yoga classes, teachers need solid, evidence-based training in order to effectively serve them. Dr. Fishman's Method, consisting of 12 poses, has been proven to increase bone density for students with osteoporosis or osteopenia (the precursor to osteoporosis), and to prevent bone loss in those without those diagnoses.
Discover how to:
Guide students in the 12 poses of Dr. Fishman's Yoga for Osteoporosis Method
Prepare new students to practice safely
Adapt the 12 poses for any level of student
Teach several preparation-poses and warm-up poses to support the proper alignment of the 12 poses
Sequence ongoing classes
Graduates of the course will be certified to teach Dr. Fishman's Method. Those who want to learn about Dr. Fishman's Method but do not intend to teach are also welcome to attend the training.
The 12 poses of Dr. Fishman's Method include Vrksasana, Utthita Trikonasana, Virabhadrasana 2, Parsvakonasana, Parivrrta Trikonasana, Shalabhasana, Setubandhasana, Supta Padangusthasana 1 and 2, Maricyasana 3, Ardha Matsyendrasana, and Savasana. During the 20-hour online live training, students will have the opportunity to practice the poses, practice teach with each other, and demonstrate their teaching to the presenters at the end of the course, as required for certification.
20 hours of this course are devoted to the processes that create and replace bone, and what goes wrong with those processes that lead to bone loss. The teaching consists of hour-long webinars with many illustrations. You do not have to brush up on Biology 101; it is a very straightforward section and includes common-sense explanations of the virtues and troubles associated with the currently available medicines.
We feel it is important for teachers to be well-educated on this subject since students will have a large range of questions for which this online component also prepares you.
Live sessions with Dr. Fishman and assistant Liz Larson on both weekends, November 6–8 and 13–15,
each Friday at 7–9 pm, each Saturday and Sunday at 9:30–11:30 am and 2:30–4:30 pm ET.
Attendance at live sessions is required for certification. The live sessions will be recorded and the recordings are usually posted within one day for program participants to review. Recordings will be available for review for 6 months after the program ends, until May 15, 2021. In addition, you will have access to the Ashram's Live Hatha Yoga classes at 5 pm ET, recorded Ashram meditations, and inspiring talk with Sri Swami Satchidananda. You will also have access to an online social community to connect and communicate with other participants about this course.
Training Information
Prerequisites
Anyone can take the course, no prerequisite.
For 40-hour certification and IAYT APD credits, the prerequisites are 5 years of experience, at least 200-hour Yoga certification, and completion of a 20-hour YogaUonline course ($250 self-paced course—in addition to this Live program's tuition). You will receive the YogaUonline sign-up link upon registration.
The self-paced YogaUonline course covers the method and the science behind it. It is devoted to the processes that create and replace bone and what goes wrong with those processes that lead to bone loss. Led by Ellen Saltonstall and Dr. Fishman, the teaching consists of hour-long webinars with many illustrations.
Continuing Education (CE) Opportunities
Yoga Alliance (YA): Approximately 20 contact hours.
You can input your contact hours using your YA login information.
Integral Yoga Teachers Association (IYTA) can provide you a CE certificate with your program's total contact hours for a $10 fee (free for IYTA members.) For more information, email

[email protected]

.
International Association of Yoga Therapists (IAYT): IAYT 40 hours total credit if people take the 20-hour YogaUonline course ($250 self-paced course) in addition. Approved Professional Development (APD) course eligible for IAYT continuing education credits. (Dr. Fishman will provide all students with an IAYT certificate upon successful completion and it is the students' responsibility to submit all required documents, hours, syllabus, etc. on the IAYT website.)

Testimonials
If you can attend only one more workshop in your Yoga life, make it here with Dr. Fishman. — Bev Godfrey

Dr. Fishman, You saved me by diagnosing me and you have been so incredibly kind and helpful to me—you are number one among the 30+ health professionals I have dealt with in the last 4 years… Thank you so much for your care. — Angela

A Thomas Edison of Yoga therapy. — William Broad, Pulitzer-Prize winning author of The Science of Yoga

To many of his patients, Dr. Fishman is a miracle-worker. — Jane Brody, NY Times

Diagnostician par excellence, visionary. — Lea F. PhD.
Presenter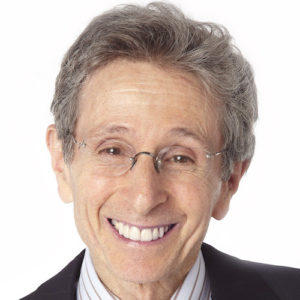 Loren M. Fishman, M.D., B.Phil. (Oxon.)
Dr. Fishman is Medical Director of Manhattan Physical Medicine and Rehabilitation in New York City, author of ten books and more than 90 academic articles, and a world-recognized pioneer in the use of Yoga in medical conditions and the treatment of lower back pain and piriformis syndrome. He spent three years in India before going to medical school and has used Yoga to reverse the deficits of rotator cuff syndrome, straighten the scoliotic spine, actually strengthen osteoporotic bones, and aid in medical conditions as diverse as insomnia, obesity, and restless leg syndrome. Other non-surgical interventions relieve plantar fasciitis, arrest the development…
Learn more about Loren M. Fishman, M.D., B.Phil. (Oxon.)