Yoga for Low Back Pain – Online
with Loren M. Fishman, M.D., B.Phil. (Oxon.)
September 26 - 27, 2020
All-day Saturday and Sunday
Aug. 29–30 and Sep. 26–27, 2020
Prerequisite: Watch the recordings of sessions from Aug. 29–30 before joining the Live Sessions on Sep. 26–27, 2020
In this online workshop, Dr. Fishman will explain seven basic causes of low back pain and teach you how to identify the proper one, relieve the pain it produces, and also how to avoid the things that bring on pain in the first place.
This course is designed to help participants with their own back pain, aid them in understanding and alleviating back pain in others, and in using Yoga in ways that relieve and prevent future back pain. This straightforward approach uses anatomy but requires no previous study. Because the course is online, you'll learn to teach the important poses by virtually teaching one another, which may be a novel approach for you, but one that has been successfully used before in many cases.
Back pain can bewilder even seasoned therapists. This is partially because back pain and sciatica are symptoms and rational treatment requires finding the cause!
Dr. Fishman has seen more than 20,000 patients with back pain, written five books on Yoga for back pain, and a large number of academic papers. Dr. Fishman and Liz Larson do webinars every week, and have perfected a technique for giving individual attention over the Internet.
On each day, you will have access to:
Live sessions with Dr. Loren Fishman and assistant Liz Larson at 9–11:30 am and 2–4:30 pm EDT
Integral Yoga Hatha videos and 5 pm Live Yoga classes
Meditation videos
Inspirational talk videos by Sri Swami Satchidananda
In addition, you will have access to an online social community to connect and communicate with other participants about this course.
You will have access to the video recordings for 6 months after the program ends.
Training Information
Prerequisite
Watch the recordings of sessions on Aug. 29–30 before joining the Live Sessions on Sep. 26–27, 2020.
Continuing Education (CE) Opportunities

Testimonials
I feel so much more informed about what Yoga poses help for the different causes of lower back pain. — Carol Murray

Balance is the word here. There was no indoctrination or proselytism, just lots of knowledge and wisdom. Great for all ages, ethnicities, all walks of life. — Pierre Constans

The program was excellent and extensive—totally loaded with good info! — Past Participant

Dr. Fishman is extremely knowledgeable and intent on being helpful. — Past Participant
Presenter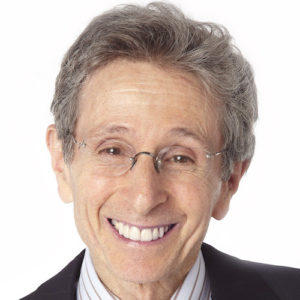 Loren M. Fishman, M.D., B.Phil. (Oxon.)
Dr. Fishman is Medical Director of Manhattan Physical Medicine and Rehabilitation in New York City, author of ten books and more than 90 academic articles, and a world-recognized pioneer in the use of Yoga in medical conditions and the treatment of lower back pain and piriformis syndrome. He spent three years in India before going to medical school and has used Yoga to reverse the deficits of rotator cuff syndrome, straighten the scoliotic spine, actually strengthen osteoporotic bones, and aid in medical conditions as diverse as insomnia, obesity, and restless leg syndrome. Other non-surgical interventions relieve plantar fasciitis, arrest the development…
Learn more about Loren M. Fishman, M.D., B.Phil. (Oxon.)