Q&A with Swami Asokananda – Online
with Swami Asokananda, E-RYT 500
August 6 - 27, 2020
During this online series, Swami Asokananda, a monk since 1975 and one of Integral Yoga's foremost teachers, will answer questions on spiritual topics from participants. Swami Asokananda is known for his warmth, intelligence, and good humor. His teaching comes out of his own practice and experience while absorbing the wisdom of his Guru, Sri Swami Satchidananda.
While he enjoys sharing the practical wisdom of yogic philosophy (especially the great Indian scripture, The Bhagavad Gita), he also loves his practice of Hatha Yoga. He is one of Yogaville's primary instructors for
Intermediate and Advanced Hatha Yoga Teacher Trainings.
Four Thursdays throughout August, Swami Asokananda will answer questions on spiritual topics, sharing the teachings of Integral Yoga.
August 6, 13, 20, 27.
Each Live session will take place at 3–4 pm (EDT) of which about 15 minutes will be on a weekly spiritual topic, followed by questions and answers.
Continuing Education (CE) Opportunities
Testimonials
Sw. Ashokananda is so knowledgeable and willing to share with honesty. It's always a pleasure to hear him speak. — Devi Peterson

Swami Asokananda always gives me plenty of food for thought. Online programs provided by Integral Yoga are genuinely fulfilling. They are a great resource for gaining insight, spiritual renewal, and additional training. — Brahmi Romero

I heard so many wonderful things about Swamiji. They were all true. He was amazing. — Angie Holland

Studying with Asokananda, experiencing, and listening to his guidance and insights is so refreshing to my soul. — Sevika Douglass
Presenter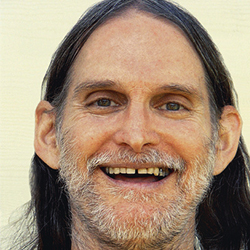 Swami Asokananda, E-RYT 500
Swami Asokananda, a monk since 1975, is one of Integral Yoga's® (IY) foremost teachers—known for his warmth, intelligence, and good humor. His teaching comes out of his own practice and experience while absorbing the wisdom of his Guru, Sri Swami Satchidananda. While he enjoys sharing the practical wisdom of yogic philosophy (especially the great Indian scripture, the Bhagavad Gita), he also loves his practice of Hatha Yoga. He is one of Yogaville's primary instructors for Intermediate and Advanced Hatha Yoga Teacher Trainings. He presently serves as president of the IY Institute in New York City. Before this position, he served…
Learn more about Swami Asokananda, E-RYT 500