Mental Health, Brain Science, and Yoga – Online
with Amy Wheeler, Ph.D., C-IAYT and M. Mala Cunningham, Ph.D., C-IAYT
August 12 - 18, 2020
During this online workshop, learn about integrating Yoga and mental health through research, theory, and practice sessions. Research has shown that mindfulness, meditation, and Yoga practices have the ability to positively impact mental and emotional health. Yoga, neuroscience, and mindfulness powerfully influence resiliency, emotional health, and healing related to anxiety, depression, stress, trauma, and mood states.
Explore concepts of well-being and health through the lens of brain science, neuropsychology, and Yoga practices. Learn how chronic stress and trauma influence behavior and mood states as well as the influence of the vagus nerve and vagal toning on healing.
The workshop will include:
A review of polyvagal theory, stress, and Yoga
How yogic practices influence our neurobiology, brain, and hormones
Research on Yoga practices and healing
The importance of the vagus nerve and vagal toning.
Neuro-therapies for healing by both practitioners and for self-healing
Practices that rewire the brain and positively impact mood states
Research on Adverse Childhood Experiences (ACE) and how trauma affects mental health and physical health outcomes
This program welcomes the general public, mental health professionals, Yoga teachers, Yoga therapists, and healthcare workers.
Live sessions at 11 am–1 pm and 4–6 pm each weekday, and Saturday and Sunday at 11 am–2 pm and 4–6 pm (EDT).
You will also have access to recorded Hatha Yoga classes and access to an online social community to connect and communicate with other participants about this course.
Continuing Education (CE) Opportunities

Testimonials
Understanding the neuroscience of Yoga shifts it from foreign to familiar. I enjoy visualizing my brain circuits being altered and benefitted through meditation and Yoga practices. — Hank Wall

This class offers an excellent introduction to the research that supports the healing power of yoga and meditation practices. Dr. Cunningham does a wonderful job of guiding experiential practices to deepen the understanding of how this happens through practice. — Kelly Sills

I think this program is very helpful for those struggling with anxiety, mild-depression, and emotional blues. — Lisa Rados

This was the best thing I could have done for myself. I learned and grew so much. Mala's depth of knowledge is profound and Yogaville and its staff are amazing. Great content. Great environment. — Katie Kirkley
Presenters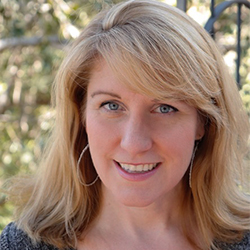 Amy Wheeler, Ph.D., C-IAYT
Amy is the Founder and Director of Optimal State Programs, which provides both Yoga and Yoga Therapy Training Programs. She is a Professor of Kinesiology at California State University, San Bernardino for 20+ years. Amy's degrees include a B.A. and M.A. in Health Promotion and a Ph.D. in Education and Psychology. Amy has traveled to India many times and was certified to teach Yoga and Yoga Therapy in the Tradition of T. Krishnamacharya. Before that, she was certified by several other internationally recognized Yoga and Yoga Therapy Training Programs. She served as President for the International Association of Yoga Therapists…
Learn more about Amy Wheeler, Ph.D., C-IAYT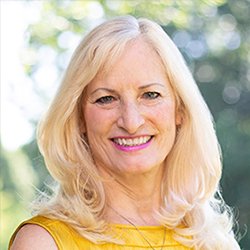 M. Mala Cunningham, Ph.D., C-IAYT
Mala Cunningham is a Counseling Psychologist and Certified Yoga Therapist in Charlottesville, VA. She is an Assistant Professor at the University of Virginia School of Nursing where she teaches courses in Foundations of Medical Yoga for Health Professionals. Dr. Cunningham is also the president of Positive Health Solutions and is the founder and director of Hospital Bed Yoga and the Cardiac Medical Yoga Teacher Training Program. She is also the co-director of Medical Yoga at the University of Virginia and is involved in several Yoga-based initiatives, including a research study exploring the impact of Medical Yoga on lupus patients. She…
Learn more about M. Mala Cunningham, Ph.D., C-IAYT