Yoga Nidra for Complete Relaxation and Stress Relief
with Julie Lusk, E-RYT 500, M.Ed.
September 3 - 5, 2021
Discover the essential principles, practices, and benefits of Yoga Nidra, or "yogic sleep". Go far beyond deep relaxation to a place of natural peace and quiet that is tremendously healing for the body, mind, and spirit. Yoga Nidra reliably reveals and awakens your inner reservoir of intuitive understanding and unconditional joy.
You will learn:
Progressive relaxation skills
Specialized breathing techniques
Guided imagery
Mindfulness to easily create a deep meditative state
Unique skills for handling stress and tension
Yoga Nidra is based on Yoga teachings and backed by contemporary science. Yoga Nidra is fundamental to a complete Hatha Yoga session and can also be done as a separate practice on its own. It is gratifying and exhilarating.
Experience six amazing levels of relaxation to replenish your energy and activate creativity and intuition using pratyahara (sensory withdrawal)
Clear out useless habits, bringing about positive and permanent changes in your personality and life by using sankalpa (self-selected resolve)
Boost the immune system, regulate blood pressure, decrease pain, and improve other health conditions.
Regular practice can improve memory, concentration, and relieve anxiety and depression.
Feel truly refreshed. One hour of Yoga Nidra practice is equal to four hours of sleep.
By the conclusion of the workshop, you will feel replenished and be able to take the practice of Yoga Nidra home with you.
If you'd like to go deeper into the study and practice of Yoga Nidra, consider extending your stay for the 5-Day Yoga Nidra Training and Certification LEVEL 1,  September 3–8, 2021.
Julie is also offering Yoga Nidra Training and Certification LEVEL 2, September 10–15, 2021.
Continuing Education (CE) Opportunities
Testimonials
Excellent. The Yoga Nidra program was very well done. I got more out of it than I expected. I will continue the practice—that is where the real value lies. I was able to experience the same lightness I find in deep meditation. Julie was very detailed and to the point. Also, the personal examples and experiences of others brought all the aspects together. — Past Participant

Truly one of my favorite programs, and I've attended many. Julie's program reached beyond "how to teach" Yoga Nidra. Julie's way is very uplifting, pure, open-minded and adaptive. There is so much more to Yoga Nidra than I imagined and I am so fortunate to have had the opportunity to discover it with Julie! — Lisa C.
Presenter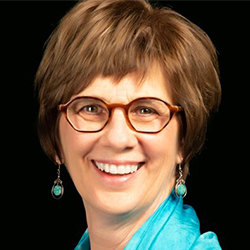 Julie Lusk, E-RYT 500, M.Ed.
Julie has over 35 years of expertise in stress relief, Yoga, relaxation training, guided imagery, and meditation as an international author, recording artist, and workshop leader. Julie is the author of Yoga Nidra for Complete Relaxation and Stress Relief, Yoga Meditations, two volumes of 30 Scripts for Relaxation, Imagery, and Inner Healing, and Desktop Yoga®. Her CDs include Wholesome Relaxation, Power of Presence, Blue Moon Rising, and many others. The retreats, trainings, and seminars she presents are relaxing, reflective, and revitalizing. She is talented in bringing the best out in others through her depth of knowledge, natural lightheartedness, and caring…
Learn more about Julie Lusk, E-RYT 500, M.Ed.