Meditation and Movement – Online
with Trace Sahaja Bonner, E-RYT 500
July 25 - 26, 2020
Meditation is a skill we develop over time to bring our hearts and minds back to a centered space.
In this online workshop, experience a joy-based weekend that explores both meditation and movement as a way to get back to a centered space, and connect to our inner wisdom. Learn modern and ancient foundational tools of meditation that allow inspiration and insight to arise. And, spend the weekend looking at the movement of the body and breathwork as ways to bring our hearts and minds into alignment with our highest Self.
This online workshop will include:
Basic principles of meditation and how it can benefit our lives
Gentle asana flow to open our hearts and prepare for seated meditation
Mindful Vinyasa flows with variations with the breath and mantras to heighten a meditative experience
Pranayama (breathing practices) with focused attention to bring positive change in our daily lives
Live sessions with Sahaja on Saturday at 11 am–1 pm and 2–4 pm, on Sunday at 9–11 am (EDT).
In addition, you will have access to the Ashram's Live Hatha Yoga classes at 5 pm, recorded Integral Yoga Hatha classes, meditations, and an inspirational talk. You will also have access to an online social community to connect and communicate with other participants about this course.
Continuing Education (CE) Opportunities
Testimonials
Trace will keep you laughing through tough poses. — Kathy Kondes

Trace has a refreshing and inspiring balance between being "real" and relatable, and also reflecting and articulating what the spiritual teachings are about. — Spencer Snakard

This was a great weekend of Yoga, joy, and peace. — Susan Coppola

Trace is very down-to-earth, knowledgeable, and inspiring at the same time. — Tracy Strucker
Presenter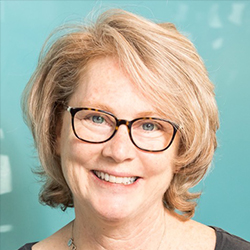 Trace Sahaja Bonner, E-RYT 500
Trace Sahaja is the founder/director of Holy Cow Yoga Center, where she's served for over 20 years. She began her practice over 25 years ago. Her teaching style has evolved to incorporate various Hatha practices, her primary teacher is Sri Swami Satchidananda. Over the last 20 years, Trace Sahaja has not only directed a vibrant Yoga center, Holy Cow Yoga Center but also lead 200 and 500-hour teacher trainings, guided group tours to India, released a DVD Sahaja Vinyasa and wrote various online articles on Yoga. She continues to take workshops with a host of contemporary teachers and deepen her personal understanding of…
Learn more about Trace Sahaja Bonner, E-RYT 500