Intermediate Integral Yoga Teacher Training – ONLINE
with Swami Asokananda, E-RYT 500 and Letícia Padmasri, M.A., E-RYT 500, C-IAYT
May 27 - July 5, 2020
Enrich your understanding and practice of Integral Yoga with the Intermediate Teacher Training (ITT). Dive deeply into the subtle aspects of Yoga and acquire the skills needed to teach safely and effectively. Learn additional asanas (poses), pranayama (breathing practices), and Yoga philosophy through a study of the Bhagavad Gita.
In this program you will:
Learn additional asanas, their benefits, and how to safely guide students into and out of the poses
Explore making skillful sequencing choices and adaptations that will enhance your classes
Gain a more in-depth understanding of the anatomical and physiological aspects of asanas and pranayama
Deepen your personal pranayama and meditation practice
Experiencing the subtle aspects of a Hatha Yoga practice beyond the physical level
Study the Bhagavad Gita, which expounds the philosophy and practices of the four main paths of Yoga (Karma, Raja, Bhakti, and Jnana Yoga)
Since this is an online training, you will need access to a reliable internet connection and a computer with audio/visual capabilities for practice sessions.
Training Information
Prerequisites
200-hour Integral Yoga Teacher Training completed at Satchidananda Ashram–Yogaville, an Integral Yoga Institute, or Integral Yoga Center and at least six months of Yoga teaching experience. Certified teachers from other traditions may apply for consideration, but will be required to complete additional independent work to familiarize themselves with the Integral Yoga style of Hatha.
Continuing Education (CE) Opportunities
The application deadline is May 18, 2020.
Tentative Schedule (EDT)
Live sessions unless otherwise noted. Recordings will be available soon after Live sessions end.
Daily schedule for Monday through Friday + 1 Saturday.
6–6:50 am Morning Sadhana (video only)
7–8:35 am Hatha Yoga
9:30 am–12 pm Instructional Session
12–12:30 pm Group Meditation
1:45–3 pm Practice Teaching for European students
4–5:15 pm Practice Teaching for USA students
OR 4:30–6 pm Instructional Session
TBD Evening Sadhana (video only)
Testimonials
Swami Asokananda is such a joy to learn from; the energy and lessons from Gurudev spring from his every word! His guidance has been my jumping off point to deepen my yogic journey. — Jeremiah S.

I took this course because of Padmasri's incredible knowledge. Her ability to teach, listen, and explain is amazing! — Margaret Satya Ralph
Presenters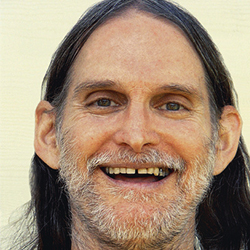 Swami Asokananda, E-RYT 500
Swami Asokananda, a monk since 1975, is one of Integral Yoga's® (IY) foremost teachers—known for his warmth, intelligence, and good humor. His teaching comes out of his own practice and experience while absorbing the wisdom of his Guru, Sri Swami Satchidananda. While he enjoys sharing the practical wisdom of yogic philosophy (especially the great Indian scripture, the Bhagavad Gita), he also loves his practice of Hatha Yoga. He is one of Yogaville's primary instructors for Intermediate and Advanced Hatha Yoga Teacher Trainings. He presently serves as president of the IY Institute in New York City. Before this position, he served…
Learn more about Swami Asokananda, E-RYT 500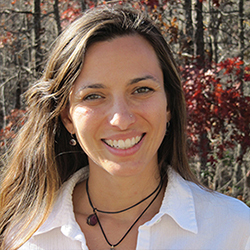 Letícia Padmasri, M.A., E-RYT 500, C-IAYT
Letícia Padmasri is an Ayurvedic Lifestyle Consultant, a certified Advanced Integral Yoga® Hatha teacher, and a certified Raja Yoga teacher. She holds a bachelor's degree in exercise science, a master's degree in education, and has dedicated many years towards the study of exercise physiology. She combines her love for the sciences of Yoga and Ayurveda with her interest in the body's structure and function, helping students of all levels adapt their practices to achieve optimal health and total well-being. In addition to being one of Yogaville's primary teacher trainers, she also offers workshops and seminars in the US and Brazil.…
Learn more about Letícia Padmasri, M.A., E-RYT 500, C-IAYT