Elevate Your Soul with Divine Sisterhood
with Faith Hunter, E-RYT 500
November 20 - 22, 2020
Raise your vibration, gain clarity, and step into the fullest expression of your being. Faith will guide you through a spiritual journey layered with gentle flows, Restorative Yoga, meditation, pranayama, and Kundalini practices in a circle of supportive, inspiring, and radiant women on the path of deep soul work.
In this workshop, your heart will open with:
Healing chants
Transformational sounds
Expressive creative writing sessions
Sister circle conversations.
Dive into the self and create a radical shift in your life. Be inspired, awaken dormant energy, and take home practical tools to elevate your soul.
Continuing Education (CE) Opportunities
Testimonials
Faith being a woman of color and teaching the workshop was the main draw for me. Being in teacher training right now, I'm constantly aware of how few of us are in the space and how I really desire that visibility and representation. — Past Participant

Step away from your everyday life and routine to go deep within to find out what your heart is saying! — Past Participant

Faith Hunter is authentic and knowledgeable. Every time I see her and practice, I move closer to being the authentic me. — Krisna Gusterer

Faith is an amazing teacher. She uses movement, breath, and cues to open the heart and create fire and transformation like no other teacher. She is an incredible goddess and leader. — Sarah Braun
Presenter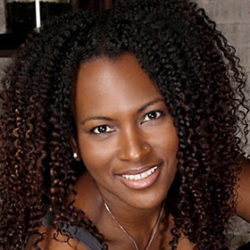 Faith Hunter, E-RYT 500
Faith is a Yoga teacher and lifestylist, sprinkled with a dash of Louisiana charm. Faith began her life-long love affair with Yoga in the early 90s as a way to cope as her beloved brother Michael was dying from a complication related to AIDS. Through meditation and mindfulness, Faith was able to release her fears and experience an awakening from within. From that day forward, she committed herself to sharing these practices with the world. Always eager to learn, explore, and share, Faith is an inspiring and generous mentor to Yoga practitioners of all skill levels. She is the creator…
Learn more about Faith Hunter, E-RYT 500