Letting Go is Easy When You Know How
with Mitra Somerville, RYT 500
October 30 - November 1, 2020
Many of us are holding onto detrimental beliefs, behaviors, and emotions that are no longer serving us. This can lead to stress, unhappiness, and dysfunction in our lives. Learn to bring in new positive beliefs, emotions, and actions that are aligned with your goals. Experience witnessing meditation and mental exercises to cut the ties that bind you and truly let go.
In this workshop you will:
Learn how to feel your emotions and release deep-seated unresolved difficult emotions
Use reflection to identify areas of your life that need healing and transformation
Release negative belief patterns using the fire ceremony
Practice cutting the ties that bind techniques to let go of detrimental conditioning and control issues
Experience the power of witness, forgiveness, meditation, and prayer
As we let go, we create space for our inner peace, happiness, and health to naturally arise. Letting go skills learned here will improve every aspect of your life.
Testimonials
I came with stress, having exhausted my usual methods of dealing with it. I am leaving in a relaxed frame of mind, with new methods of addressing stress when it arrives. — Powell Dagger

Mitra was a wonderful, peaceful, lively teacher. He was patient and I really enjoyed his company and learning his practices! — Casey Hayes

Mitra is one of those extraordinary teachers whose gentle words while teaching can resonate deeply into your inner being. He is extremely qualified and I have observed his teaching and coaching over an extended period of time. I would recommend Mitra as a teacher of Yoga teacher training, and for beginning, intermediate and advanced Yoga and meditation instruction. He is calm, centered, very dedicated and a wonderful person. — Marshall C. Ballou

Mitra's class is a worthwhile experience. I was a stranger to anything of this nature, but with Mitra's guidance, it was an intensive emotional healing process and a breakthrough experience for me. I highly recommend this class if you are ready to find pieces of yourself that you didn't know existed. — Jeanne T.
Presenter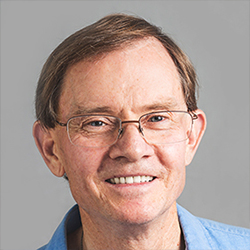 Mitra Somerville, RYT 500
Mitra Somerville has lived and trained in Integral Yoga communities in Australia, New York and Yogaville, Virginia. He is a trainer for the Integral Yoga Basic Teacher Training and a Meditation, Raja Yoga (Yoga psychology), Stress Management and Hatha Yoga Teacher. While in Hawaii he opened a yoga studio and he self-published a book, Treasure Within You, and a guided CD, Treasure Within You: Guided Meditations and Exercises. He currently resides in Yogaville, VA. See more at mitrasomerville.com
Learn more about Mitra Somerville, RYT 500