Mindfulness, Compassion, and Difficult Emotions – ONLINE WEBINAR
with Susan Carol Stone, Ph.D.
April 24 - 26, 2020
Difficult emotions can be overwhelming and stifle the joy in your life. Learn to traverse the terrain of difficult emotions through mindfulness, presence, and compassion, so that you are able to peacefully live in the present moment. This program is appropriate for newcomers as well as seasoned mindfulness practitioners. Individual conferences with Susan will be available.
In this interactive workshop, you will:
Learn mindfulness practices to help you cope with difficult emotions
Develop a kinder relationship with your critical inner voice
Explore why it is essential to hold difficult emotions with compassion
Establish a personal mindfulness program
Course Information
If you are in therapy, it is advisable to consult with your therapist before enrolling. An ability to stay with your difficult emotions as they arise is a prerequisite for enrollment.
To enable participants to gain greater benefit from the program, silence will be encouraged outside workshop sessions.
Testimonials
I got so much value from this program. Dr. Stone is an engaging and knowledgeable facilitator. What is best is that I now have the tools that I can use in my daily life. This was an important step on my journey. Yogaville is always a good idea. Peace and love is what you will find here. — Lauren V.

By attending this program, I am leaving with specific meditation tools to help me along my journey. Through the whole experience, I feel centered, energized, and equipped to deepen my meditation. — Angela W.

This was a great experience! Even though it brought up difficult concepts, it will change the way I handle difficult moments in my life that I had previously ignored and avoided. Thank you! — Past Participant
Presenter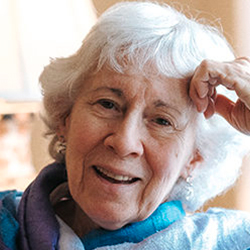 Susan Carol Stone, Ph.D.
Dr. Susan Carol Stone has practiced mindfulness for thirty years. She teaches Mindfulness-Based Stress Reduction (MBSR) at the University of Virginia and is a teacher with the Insight Meditation Community of Charlottesville. A graduate of the Community Dharma Leader Program at Spirit Rock Meditation Center (CA), she leads mindfulness retreats and workshops, mentors in an online mindfulness teacher training program, and has taught mindfulness in a variety of settings, including maximum security prisons and middle schools. She has lived in Zen and Theravadan Buddhist monasteries and is ordained as a Zen lay priest. Susan is also a Reiki master who…
Learn more about Susan Carol Stone, Ph.D.