Discover the Heart of Yoga: Asana and Pranayama
with John Schumacher, CIYT, C-IAYT
September 11 - 13, 2020
As Swami Satchidananda said, "Truth is One, Paths are Many".
Explore the path laid out by Patanjali as interpreted by Yogacharya B.K.S. Iyengar. In the practice of asana and pranayama, we can see the manifestation of all eight limbs of Ashtanga Yoga. Svadhyaya (the deep study of ourselves) through the alignment of body, breath, mind, and spirit, can take us on a journey to our innermost Being and light the way for us to realize our full potential.
Yoga means something different to everyone. These days, it finds its expression in a broad spectrum of practices ranging from Yoga in intense heat to Aerial Yoga, to Yoga with goats.
But what lies at the heart of Yoga is the desire, will, and discipline to wake up to who we really are.
Schedule
Friday night
Introduction to Iyengar Yoga
Saturday morning
Alignment of Body, Breath, and Mind
Saturday afternoon
Going Inward
Sunday morning
Moving Into the Unknown
Continuing Education (CE) Opportunities
Testimonials
You have always been and continue to be one of my role models. As a business owner, as a yogi, and as a teacher. — Rosa Santana

Thank you for being a titan and for giving so much of your time and energy to me and the others. — Jen Patterson

You have always allowed your teachers to speak from both their practice and heart, which I am finding crucial in these days and times. In short, I just want to say thank you for allowing this blossoming to occur, in its own time and in its own way. — Rocky Delaplaine
Presenter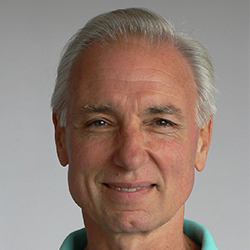 John Schumacher, CIYT, C-IAYT
John believes that it is important to explore and learn the actions and effects of Yoga through our own diligent, consistent practice. In 1979, he established Unity Woods Yoga Center outside Washington, DC. He became known for his clear, precise style and his engaging sense of humor. Yoga Journal described John as "one of 25 originals shaping Yoga in America". In 2015, John was named by Yoga Journal as 1 of 12 Lifetime Contributors to help authenticate Yoga in America. John has written for a variety of publications and has appeared in numerous local and national media, including U.S. News…
Learn more about John Schumacher, CIYT, C-IAYT