Foundations of Integral Yoga Therapy
with Lakshmi Sutter, E-RYT 500, C-IAYT, Ph.D. and Steffany Moonaz, E-RYT 500, C-IAYT, Ph.D.
November 6 - 13, 2020
Dive into the richness of therapeutic Yoga within the authentic lineage of Integral Yoga.
Discover new ways to apply the six branches of Integral Yoga into therapeutic practices, whether it is adapted asana, Bhakti Yoga (devotional) practices, or using service as a healing modality. Learn essential anatomy and physiology related to common disease processes from both yogic and Western medical perspectives. Participants will develop a sample treatment plan for a client and deepen their understanding of therapeutic relationships, assessment skills, and therapeutic plans to meet the needs of individuals in both group and individual settings.
Training Information
Prerequisites
200-hour teacher training and at least one year of active teaching experience.
Continuing Education (CE) Opportunities

Testimonials
Lakshmi is a wonderful example of a teacher who blends her head and her heart. Not only is she able to present complicated information clearly and concisely, her warmth made it exceedingly easy to approach her with questions. Preparedness and thoroughness were hallmarks of her teaching, which gave me the confidence to explain what I learned outside the classroom.— Erin Shanthi Haddock

The weekend was as good as it gets in every way. The content flowed seamlessly from specific to general, from head-y to hands on, from policy to practice, and I can't imagine being in a room with a savvier, warmer, more generous teacher than Steffany Moonaz. You did a great job of pulling it together. Thank you!—Elizabeth Mann

Lakshmi is an engaging instructor, steeped in the teachings of Sri Swami Satchidananda. She imparts even the most complex information with great clarity and a warm sense of humor.— Christine Brahmi Romero
Presenters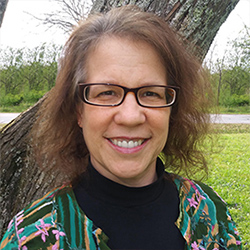 Lakshmi Sutter, E-RYT 500, C-IAYT, Ph.D.
Lakshmi has practiced movement for much of her life. Integral Yoga® captured her heart and mind in the 1990s, and the richness of Yoga began unfolding in her life. With a deep understanding and appreciation of Swami Satchidananda's teachings, Lakshmi weaves the wisdom from contemporary yogins throughout her practice. She is a trainer of Integral Hatha Yoga teachers at the basic and intermediate levels and enthusiastically shares her fascination with the human body during basic anatomy workshops. Lakshmi served as the Director of the Integral Yoga Academy and the Integral Yoga Teachers Association at Satchidananda Ashram–Yogaville for five years. Her current…
Learn more about Lakshmi Sutter, E-RYT 500, C-IAYT, Ph.D.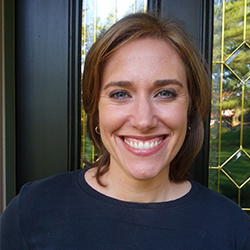 Steffany Moonaz, E-RYT 500, C-IAYT, Ph.D.
Steffany is a Yoga therapist and researcher specializing in rheumatic diseases. She currently serves as director of Clinical and Academic Research at the Maryland University of Integrative Health. She received her 200-hour Yoga teacher training at Satchidananda Ashram–Yogaville in 2003 and her 500-hour training from Yama Therapeutics. Steffany spent seven years at Johns Hopkins University, developing and evaluating a Yoga program for individuals with rheumatoid arthritis and osteoarthritis, which has been replicated in collaboration with the National Institutes of Health. She is the founder of Yoga for Arthritis, an organization bringing evidence-informed Yoga programs to people, nationwide, with arthritis, as…
Learn more about Steffany Moonaz, E-RYT 500, C-IAYT, Ph.D.