Relieving Anxiety: Yoga and Psychotherapy
with Boris Bhagavan Pisman, LMHC
May 15 - 17, 2020
Learn to relieve anxiety through a combination of practical and profound Yoga practices and psychotherapy.  If you or your clients experience panic attacks, obsessive thinking, anxiety, phobias, post-traumatic stress, and even depression or mood fluctuations, this workshop will greatly benefit you.
This workshop includes:
Discussion of anxiety and fear and their origins
Breathing practices to calm and balance your nervous system
Meditation
Yogic techniques for managing anxious and dysfunctional thoughts
Cognitive psychotherapy exercises to help you learn how to approach and manage anxiety and depression
Introduction to exposure and response prevention exercises
Stress management exercises and much more
No experience with Yoga is required.
Testimonials
Great experience and helpful tools to deal with my anxiety. He offered a way of thinking that was different and helpful to what I was thinking of my anxiety issues. — Past Participant

I finally got tools to deal with my anxiety instead of simply being analyzed about why I might feel anxious. — Maggie DuMont

Honestly, all of this program was great. The re-conditioning exercises were particularly moving and were well-complemented by other sessions. — Past Participant

Amazing insight and value with lots of good tools. — Past Participant

Bhagavan helped me relieve anxieties I didn't know I had. The atmosphere was safe, comfortable and conducive to sharing. — Past Participant

The combination of Yoga and psychology was very unique and much appreciated. — Past Participant
Presenter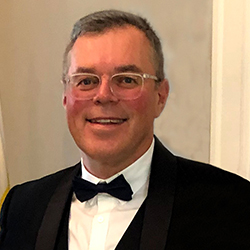 Boris Bhagavan Pisman, LMHC
Boris Bhagavan Pisman is a New York State Licensed Mental Health Counselor. Prior to opening his private practice, he worked for over nine years as a therapist at White Plains Hospital, Westchester, NY. He was featured on NBC's Today Show. Boris has over twenty years of Yoga teaching experience. He is on the Board of Directors of the New York Integral Yoga Institute.
Learn more about Boris Bhagavan Pisman, LMHC