Ingredients for Healthy Living: Ayurveda Basics
with Letícia Padmasri, M.A., E-RYT 500, C-IAYT
November 11 - 13, 2020
Learn the concepts and practices of Ayurveda in a simple and accessible way, by exploring food as medicine for healthy living. Ayurveda is a five-thousand-year-old natural system of healing that originated in India and is a preventative and holistic approach to health. As opposed to the Western approach of treating only symptoms, Ayurveda addresses the root cause of disease. Following Ayurvedic principles restores the mind and body to a balanced state in which symptoms naturally fade away.
Learn the timeless wisdom of Ayurveda and discover your optimal state of health. In this first part of the program Ayurveda Basics, we will learn the fundamental principles of Ayurveda and of Ayurvedic cooking, setting the foundation to use food as medicine.
This workshop will prepare you for Ingredients for Healthy Living: Explore Ayurvedic Cooking, November 13–15. You will experience practical cooking lessons in which you will learn to prepare Ayurvedic meals and to taste food that is medicine. Receive 10% off when registering for both programs.
In this Ayurveda Basic workshop, you will learn:
Basic Ayurvedic philosophy, including theories of the gunas, doshas, ritucharya, and dinacharya
How to cook with spices to enhance digestion and use food as medicine
Proper diet that includes all six tastes
Tips for Ayurvedic meal planning
Continuing Education (CE) Opportunities
Testimonials
Because of the teacher offering it, I learned more than I expected for a basic class! — Breanne Armbrust
What a full and wonderful experience. Padmasri is a warm, funny, knowledgeable, and enthusiastic teacher.  Her ability to combine ayurvedic and Integral Yoga teachings are unmatched. Her dosha-pacifying Hatha classes were a real treat, and the best Hatha I've ever experienced. — Meghan King
Padmasri is very knowledgeable in her field. She inspired me to further my studies in Ayurveda. — Devi Rivera
Presenter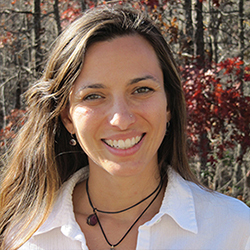 Letícia Padmasri, M.A., E-RYT 500, C-IAYT
Letícia Padmasri is an Ayurvedic Lifestyle Consultant, a certified Advanced Integral Yoga® Hatha teacher, and a certified Raja Yoga teacher. She holds a bachelor's degree in exercise science, a master's degree in education, and has dedicated many years towards the study of exercise physiology. She combines her love for the sciences of Yoga and Ayurveda with her interest in the body's structure and function, helping students of all levels adapt their practices to achieve optimal health and total well-being. In addition to being one of Yogaville's primary teacher trainers, she also offers workshops and seminars in the US and Brazil.…
Learn more about Letícia Padmasri, M.A., E-RYT 500, C-IAYT