Silent Retreat for Experienced Seekers
with Swami Asokananda, E-RYT 500, Swami Ramananda, E-RYT 500, C-IAYT and Senior Staff
December 3 - 6, 2020
If you have taken an Integral Yoga® Silent Retreat before and feel ready to go deeper into the Yoga practices, this retreat is tailored for you. Swami Asokananda and Swami Ramananda will share the lessons they have learned over their decades of steady practice.
During this retreat, more time will be devoted to the practices of Hatha Yoga (for all levels), pranayama, and meditation and talks will take you deeper into each of these practices.
There will also be ample opportunities for written questions to be answered and discussed. In this way, the senior teachers will lead you further down the yogic path and provide guidance for those striving to sincerely live a spiritual life.
Prerequisites
This retreat is for those who have attended an Integral Yoga Silent Retreat before, to have the opportunity to deepen their practice.
What to Expect
Since 1970, Integral Yoga Silent Retreats have provided the sanctuary and solace everyone needs from time to time. Surrounded by a serene woodland landscape, you will immerse yourself in silence while teachers offer experiential classes in:
Yoga philosophy
Meditation
Breathing techniques
Yoga postures
Deep relaxation
Support
During the retreat, you will have the opportunity to seek support and clarification by asking questions in written form.
Private mentoring is also available.
Testimonials
This retreat was life-changing. Swami gave us food for thought, body, and spirit. The ideas were complex but he took care to explain them using words, images, and activities. — Carol Horner

Information was presented in a clear concise way. The teacher provided depth and knowledge of practice. — Mary Ann "Bhakti" Hogshead

Swami Asokananda teaches as well as he demonstrates the asanas. I like the subtle aspects he puts into the teachings. So the physical postures also lead to a meditative state. He talks about his personal experience and that helps me to understand more easily the meaning of the teachings. — Shraddha

The skillful, dedicated teachers, loving support staff, and breadth of learning that took place surpassed my expectations. — Past Participant
Presenters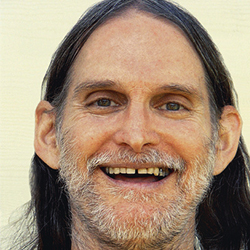 Swami Asokananda, E-RYT 500
Swami Asokananda, a monk since 1975, is one of Integral Yoga's® (IY) foremost teachers—known for his warmth, intelligence, and good humor. His teaching comes out of his own practice and experience while absorbing the wisdom of his Guru, Sri Swami Satchidananda. While he enjoys sharing the practical wisdom of yogic philosophy (especially the great Indian scripture, the Bhagavad Gita), he also loves his practice of Hatha Yoga. He is one of Yogaville's primary instructors for Intermediate and Advanced Hatha Yoga Teacher Trainings. He presently serves as president of the IY Institute in New York City. Before this position, he served…
Learn more about Swami Asokananda, E-RYT 500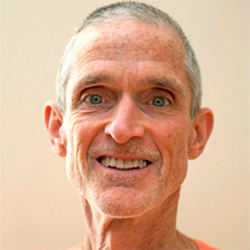 Swami Ramananda, E-RYT 500, C-IAYT
Swami Ramananda is the Executive Director of the Integral Yoga Institute in San Francisco and a greatly respected senior teacher in the Integral Yoga tradition who has been practicing Yoga for over 40 years. Ramananda offers practical methods of integrating the timeless teachings and practices of Yoga into daily life and transforming the painful aspects of human experience into steps toward realizing one's full potential. He leads beginner, intermediate, and advanced level Yoga teacher training programs in San Francisco, and offers a variety of programs in many locations in the US, Europe, and South America. Ramananda trains Yoga teachers to bring…
Learn more about Swami Ramananda, E-RYT 500, C-IAYT