Fulfilling Your Soul's Journey
with Eben Alexander III, M.D. and Karen Newell 
October 23 - 25, 2020
Join Dr. Eben Alexander, to discuss the brain's role in allowing greater consciousness into our awareness and Karen Newell's Sacred Acoustics, brainwave sound compositions, to quiet incessant mind chatter, release emotional traumas, and find meaning and purpose in your daily life. Dive into infinite awareness through reflection, discussion, meditation, group sound journeys, and embodied exploration.
Conventional science has limited "reality" to the evidence received by our physical senses. But consciousness underlies all of existence. The spiritual realm is a collective truth that can no longer be dismissed—and that can be experienced personally by each of us. 
Experience how to make sense of this refreshing paradigm that unconditional love is the very fabric of the spiritual realm from which the rest of reality emerges. Science is finally expanding its boundaries to acknowledge the fundamental importance of consciousness, leading to a synthesis of science and spirituality.
Learn how to:
Expand inner awareness to more of who you really are
Bring insight into relationships, including with those who have departed the physical world
Deepen your focus on unconditional love, the key to all higher consciousness.
Dive into infinite awareness and integrate your soul's journey through reflection, discussion, and embodied exploration
Explore the heart's crucial role in moving us away from the linguistic brain to access profound insight from personal experience. As each of us discovers our soul's true purpose, together we can shift the current predominant world paradigm into one that acknowledges the oneness and interconnectedness of all.
Testimonials
A compelling introduction to a vitally important and rapidly unfolding paradigm shift in science, providing a far more comprehensive worldview where consciousness is the fundamental "glue" that defines reality itself. — Dean Radin, Ph.D.

Similar to Einstein, Eben, a man of science, delves into the Spiritual Oneness.  He realizes that there are many paths up the mountain and they end up in the same place. — Ram Dass

I have tried traditional meditation techniques in the past, but I was unable to stick with them for long. My Sacred Acoustics sessions represent the longest time I have stuck with a meditation practice. I have been at it for about 6 weeks now. It has been a productive practice and I use it every day. I haven't had any of the profound experiences as Eben Alexander has, but these sessions have given me valuable insights that I've never had before. I think it's more productive than psychotherapy. — Tobin Swafford

The heart meditation is amazing. The recording of sound, vibration and guided words were heartfelt. I felt the energy in waves as I listened and felt various sensations of heat, tingling, and muscular tension release as I become one with the recording.  A sincere thank you for making these recordings available to us in search of an enlightened path with the help of sound and vibration. — Linda M.
Presenters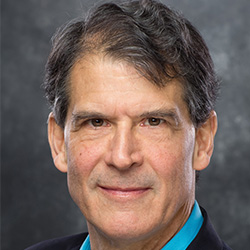 Eben Alexander III, M.D.
After decades as a physician and teacher at Harvard Medical School and elsewhere, renowned academic neurosurgeon Dr. Eben Alexander thought he knew how the brain, mind, and consciousness worked. A transcendental near-death experience (NDE) during a week-long coma from an inexplicable brain infection changed all of that – completely. Since his NDE, Dr. Alexander has dedicated himself to sharing information about near-death experiences and other spiritually-transformative experiences, and what they teach us about consciousness and the nature of reality. He continues to promote further research on the unifying elements of science and spirituality, and encourages people to be inspired by…
Learn more about Eben Alexander III, M.D.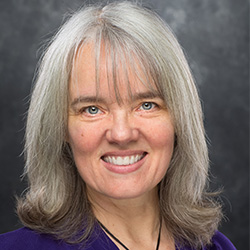 Karen Newell 
Karen  is Co-founder, Sacred Acoustics. As an innovator in the emerging field of brainwave entrainment audio meditation, Karen empowers others in their journeys of self-discovery. Using Sacred Acoustics recordings, she teaches how to enter and engage your own consciousness in order to connect to inner guidance, achieve inspiration, improve wellness and develop intuition. Her lifelong interest in ancient cultures and sacred sites catalyzed her drive to understand the purpose of our existence. She became fascinated with esoteric spiritual texts and sought alternate explanations for humanity's collective history. In her search for answers, it was clear that direct experience is crucial.…
Learn more about Karen Newell