Graceful Exit: Preparing for a Good Death
with Andrew Holecek
September 4 - 7, 2020
All of life is held within the context of death. In this program, you will be guided through rich teachings on death and dying from the Tibetan Buddhist tradition. This program is for anyone interested in learning how to prepare for death, both spiritually and practically, and to help others who are dying. With talks, guided contemplations, meditations, videos, and discussion groups you will learn how to die a good death.
By acknowledging and preparing for death now, you will find yourself living more fully and fearlessly. Celebrate the preciousness of life, and ready yourself and others for this final journey.
As the Buddhist tradition proclaims, "If you die before you die, then when you die you will not die." With preparation, we can transcend death, turning the greatest obstacle into a once-in-a-lifetime opportunity, and even attain enlightenment. The bardo ("gap, transitional process") teachings lead to the death of death. The journey through the bardos is a journey into our mind, so by exploring the bardos we are exploring ourselves. They also apply to any moment that ends—which means these teachings apply directly to daily life.
Testimonials
The seminar with Andrew Holecek was one of the deepest and most profound I have ever experienced. He is a very gifted and wholehearted teacher. — Jasmine B.

The retreat was six of the most profitable days I have spent in 30 years. Truly a wonderful experience. — Lamont G.

I have been studying with Andrew Holecek for many years. He is my favorite Western teacher due to his tremendous ability to synthesize the Eastern wisdom and practice tradition with modern Western science and psychology. I attend every single teaching of his that I can get to – he is that useful to me. — Lindsay V.

Andrew's depth of personal experience of the practices combined with his broad knowledge of the Buddhist teachings on death makes him a particularly adept guide. His personal anecdotes make his teaching authentic and accessible. It was a joy to study with him. — Dr. Ina R.
Presenter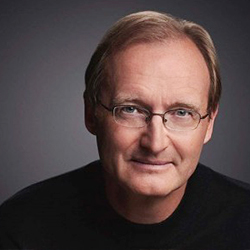 Andrew Holecek
Andrew is an author and spiritual teacher who offers talks, online courses, and workshops in the United States and abroad. As a long-time student of Buddhism, he completed the traditional three-year Buddhist meditation retreat and frequently presents this tradition from a contemporary perspective – blending the ancient wisdom of the East with modern knowledge from the West. Drawing on years of intensive study and practice, he teaches on the opportunities that exist in obstacles, helping people with hardship and pain, death and dying, and problems in meditation. He is the author of several books, including "The Power and the Pain:…
Learn more about Andrew Holecek