Yoga of Recovery Symposium
with Durga Leela, E-RYT 500 and Reverend Jan M. Brown, MSc, B.A.
June 26 - 28, 2020
Immediately following the annual Yoga of Recovery® Weekend and Module, we are delighted to host this Yoga of Recovery Symposium at Yogaville.
Recovery:
Is a voluntarily maintained lifestyle characterized by sobriety, personal health, and citizenship—participation in the rights, roles, and responsibilities of society
Is a journey and how people experience it will change over time
Is both a personal quality and a lived experience
Happens in the community, not in the clinic (treatment is only the start of the recovery journey, and it will not be needed by everyone who seeks recovery)
Does not happen in isolation—it is generally learned from other people who have gone down the same road and who 'mentor' or model the methods and principles of recovery
This symposium offers provisions for the journey for everyone affected by addiction in our communities.
Empower • Equip • Resource • Resilience
Part of the sacred journey of modern life is to move from a life filled with stress and distraction to a life of healing and wholeness. Each person adds value as we overcome not just Adverse Childhood Experiences (ACE) but also Adverse Community and Climate Experiences. Addiction and self-destructive behaviors can no longer be seen as the problem on purely an individual level, we must rally to create recovery supported systems of care throughout our communities.
Both Jan and Durga are presenters at the Annual National Recovery Conference. They have each developed programs/organizations, over decades of work and research, to address recovery and healing from all issues related to addictions, eating disorders, dysfunctional families, intergenerational trauma, institutionalized racism, and suicide.
Join us and contribute to this drive to make a change and raise our awareness about all issues surrounding addiction and how we, our families and communities, can heal from these issues.
Testimonials
I was struggling with myself. Yoga of Recovery gave me the strength I needed. It was a week that was very valuable and won't be forgotten.

Durga Leela is a treasure. She's one of the best instructors I've ever had.

— Past Participants
Presenters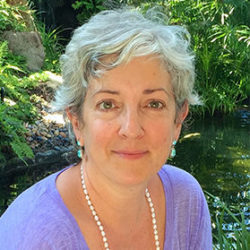 Durga Leela, E-RYT 500
Durga Leela is a practical, down-to-earth, and to-the-point speaker who has worked on her own path of recovery. Trained in Ayurveda in both the U.S. and India, she is the director of the Ayurveda Programs at the Sivananda Yoga Farm in Grass Valey, CA, and a professional member and conference speaker for the National Ayurvedic Medical Association (NAMA) and International Association of Yoga Therapists (IAYT). Durga has been interviewed for all Recovery 2.0 online conferences. See more at YogaOfRecovery.com
Learn more about Durga Leela, E-RYT 500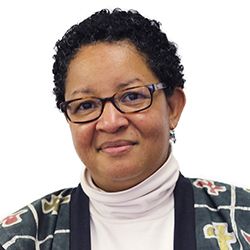 Reverend Jan M. Brown, MSc, B.A.
Reverend Jan is the Executive Director of SpiritWorks Foundation Center for the Soul, a recovery community organization with locations in Williamsburg and Warrenton, Virginia. She is an ordained Deacon in the Episcopal Church, presently serving at Bruton Parish Church in Williamsburg, VA. She graduated from the College of William and Mary with a B.A. in Psychology, is certified as a Peer Recovery Support Specialist, and is an international scholar in the field of Addiction Studies. Jan received her Master of Science Degree in 2018 through a specialized program with King's College in London, the University of Adelaide, and Virginia Commonwealth University.…
Learn more about Reverend Jan M. Brown, MSc, B.A.