Yoga for Hips and Knees
with Loren M. Fishman, M.D., B.Phil. (Oxon.) and Gabriella Barnstone, C-IAYT, RYT 500
June 5 - 7, 2020
People often look to Yoga as a means to alleviate pain. But knee and hip joints can sometimes present a challenge, as they are frequently a source movement limitations in a Yoga practice. While Yoga can be helpful in alleviating hip and knee discomfort, it is crucial that you know how to address these parts of the body.
In this program, we will go over the anatomy of the hips and knees, describe and explain the most common difficulties that befall them, and then show you how to teach the healing poses for each condition that affects each joint. Since people are at quite different levels of pain and limitation, we show you graded approaches, with workarounds. Further, we will teach the elements of proper alignment and 'just right' stretching of the muscles and capsules that attend these joints, to avoid injuring them in the first place.
This weekend, you will learn:
Which poses help with hip and knee problems
Poses that should be avoided for certain knee or hip conditions
How to spot practices and pitfalls that endanger these joints in your students and clients
Some of the conditions will cover for the hips: Femoracetabular-impingement (FAI), Labral Tear, and Hip Replacement.
Conditions we will focus on for the knees: meniscal, ligament and cruciate tears, and knee replacement.

Continuing Education (CE) Opportunities
Testimonials
If you can attend only one more workshop in your yoga life, make it here with Dr. Fishman. — Bev Godfrey

… a Thomas Edison of Yoga therapy. — William Broad, Pulitzer-Prize winning author of The Science of Yoga

Dr. Fishman, You saved me by diagnosing me and you have been so incredibly kind and helpful to me—you are number one among the thirty-plus health professionals I have dealt with in the last four years. I will take care of it over the weekend. Thank you so much for your care. — Angela
Presenters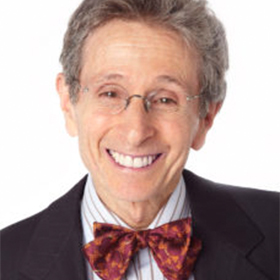 Loren M. Fishman, M.D., B.Phil. (Oxon.)
Dr. Fishman is Medical Director of Manhattan Physical Medicine and Rehabilitation in New York City, author of ten books and more than 90 academic articles, and a world-recognized pioneer in the use of Yoga in medical conditions and the treatment of lower back pain and piriformis syndrome. He spent three years in India before going to medical school and has used Yoga to reverse the deficits of rotator cuff syndrome, straighten the scoliotic spine, actually strengthen osteoporotic bones, and aid in medical conditions as diverse as insomnia, obesity, and restless leg syndrome. Other non-surgical interventions relieve plantar fasciitis, arrest the development…
Learn more about Loren M. Fishman, M.D., B.Phil. (Oxon.)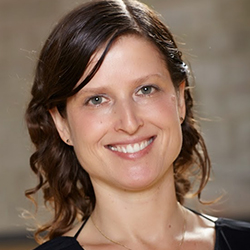 Gabriella Barnstone, C-IAYT, RYT 500
Gabriella Barnstone is a certified Yoga therapist and has been working at Manhattan Physical Medicine and Rehabilitation under the guidance of Dr. Loren Fishman since 2015. Her teaching is largely influenced by her studies with Judith Lasater, Carrie Owerko, and Jonathan Fitzgordon. Gabriella has taught courses with Dr. Fishman on Yoga for Back Pain, Yoga for Osteoporosis, and Yoga for Arthritis at Kripalu, Yogaville, and Omega Institute. She currently serves on the faculty of Prema Yoga Institute's Yoga Therapy Program in which she has developed her own course on practical anatomy. She continues to learn in New York with Dr. Fishman,…
Learn more about Gabriella Barnstone, C-IAYT, RYT 500