Christie Lenée Friday Concert
with Christie Lenée
April 17, 2020
Join us for an intimate concert with Christie Lenée.
As part of Living in Your Truth: Be Fearlessly Free Workshop, Christie Lenée, the 2017 International Fingerstyle Guitar Champion, will perform a special concert on Friday night. All are welcome.
Enjoy the integration of melodic pop lyricism with catchy hooks that excite both modern commercial listeners and classic purists. With a menu of percussive and sonic effects, and larger than life sounding instruments, her solo shows embody layers of orchestral elements with a wide array of dynamics and harmonic textures.
Doors open at 7 pm
Presenter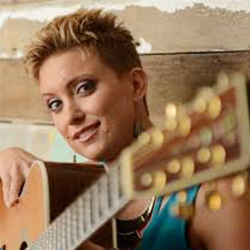 Christie Lenée
Christie is the 2017 International Fingerstyle Guitar Champion and a captivating performer with a devoted following among instrumental, folk-pop and rock band audiences. Combining guitar mastery, contemporary singer/songwriter and a passion for storytelling, she thrives on bringing people together through the language of music. Christie's unique guitar work and profound instrumental compositions are well described as 'Michael Hedges meets Joni Mitchell and Dave Matthews.' Among the vast community of fingerstyle and tapping guitarists, her niche is the integration of melodic pop lyricism with catchy hooks that excite both modern commercial listeners and classic purists. With a menu of percussive and…
Learn more about Christie Lenée