Mantra Initiates Reunion Weekend: Rekindling the Fire for Spiritual Growth
with Swami Asokananda, E-RYT 500 and Special Guests
May 15 - 17, 2020
For everyone with Integral Yoga mantra initiation
Reinvigorate your enthusiasm for your spiritual journey as a mantra initiate and become re-inspired in your practice by senior monks, ministers, ashramites, and each other. Let's come together to share how we are doing, to practice together, and to remind each other of the blessing of having a teacher, teachings, and a sangha.
Receiving mantra initiation in the Integral Yoga Tradition was a critical juncture on our soul's long, long journey. It was a big decision and commitment on our part.
Some initiates may be practicing in environments that are not very supportive. Under such circumstances, it would be difficult for anyone to maintain their zeal.
Just as temples need to occasionally have their energies restored and re-infused, just as it is helpful for couples to renew their marriage vows, so also can disciples benefit from returning to their initial intention and re-establishing their desire for spiritual growth.
"The glory of the name of God cannot be established through reasoning and intellect. It can certainly be experienced or realized, only through devotion, faith, and constant repetition."—Master Sivananda
Special Guests
Reverend Paraman Barsel, Jeevakan Abbate, and Letícia Padmasri
Prerequisite
Mantra initiation in the Integral Yoga tradition.
Testimonials
This program offered me everything that I needed. Thank you for offering me the chance to reconnect to my faith and community. — Alexus Marshall

Thank you, Asokananda, for this reunion! What a brilliant idea… A truly uplifting, empowering weekend. What an amazing spiritual family we have. — Jyoti Leaf

Swami Asokanda's Hatha Yoga classes were the best. — Past Participant

Today it is very difficult to talk about spirituality in our daily life. I felt that the Mantra Initiates Reunion has been a great opportunity to connect more deeply with my Guru and be part of a beautiful sangha. — Bhakti Cinzia Parma
Presenters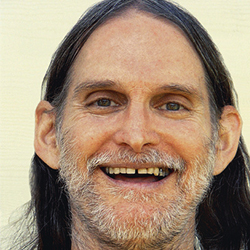 Swami Asokananda, E-RYT 500
Swami Asokananda, a monk since 1975, is one of Integral Yoga's® (IY) foremost teachers—known for his warmth, intelligence, and good humor. His teaching comes out of his own practice and experience while absorbing the wisdom of his Guru, Sri Swami Satchidananda. While he enjoys sharing the practical wisdom of yogic philosophy (especially the great Indian scripture, the Bhagavad Gita), he also loves his practice of Hatha Yoga. He is one of Yogaville's primary instructors for Intermediate and Advanced Hatha Yoga Teacher Trainings. He presently serves as president of the IY Institute in New York City. Before this position, he served…
Learn more about Swami Asokananda, E-RYT 500