Experience the Joy of Health
with Amrita Sandra McLanahan, M.D. and Ramakrishna Sackett
January 24 - 26, 2020
If you know the scientific benefits which support living a healthy lifestyle, you can better navigate daily life. Even more, experiencing a retreat can establish you firmly on your road to achieving and maintaining optimum wellness. This health-filled retreat is designed to help you detoxify and rejuvenate your body, mind, and spirit.
Throughout the weekend, Dr. Amrita and Ramakrishna (loved at Yogaville for their frank humor and accessible teaching style) will outline Eastern and Western techniques that will successfully assist you in:
Losing weight
Decreasing high blood pressure, cholesterol, and stress
Preventing and reversing diabetes, heart disease, and cancer
Relaxing and re-energizing
You'll have the tools and motivation to continue making your health a priority when you return home.
Continuing Education (CE) Opportunities
Testimonials
Good balance of talk and activity. Excellent presenters.

I like that there was both the spiritual and physical side to health in this workshop.

We wanted to make more healthy choices at this stage of our lives. It was extremely informative and life-changing.

Presenters were dynamic, wise, and inspiring.

— Past Participants
Presenters
Amrita Sandra McLanahan, M.D.
Dr. McLanahan is a graduate with high honors of Swarthmore College, and she has an M.D. degree from Wayne University and a family practice specialty from the University of Massachusetts. For twenty years, she served as director of stress management for Dr. Dean Ornish's research, using Yoga and lifestyle changes to reverse heart disease and cancer. She now practices integrative medicine at Yogaville. Dr. McLanahan has made multiple study trips to India and Asia, where she visited centers that use Yoga and other natural means to prevent and treat disease. She is the co-author of the book, Surgery and Its Alternatives…
Learn more about Amrita Sandra McLanahan, M.D.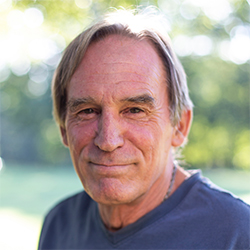 Ramakrishna Sackett
Ramakrishna began studying Yoga and Eastern religions in 1967. In 1970, he joined the Integral Yoga® Institute (IYI) of San Francisco as a founding member. As an Integral Yoga (IY) teacher and community service director of the IYI, he taught the community in high schools, colleges, half-way houses, detention centers, on wilderness outings, and on a television program. In 1972, he became a founding member of Yogaville West in northern California. He served as head of maintenance until 1975 when he moved with his wife Radha to Yogaville East in Connecticut. A carpenter by trade, Ramakrishna was a key member…
Learn more about Ramakrishna Sackett