Basic Meditation: A Journey to Peace
with Rev. Bhagavan Metro and Janaka Avallone, RYT 500
January 10 - 12, 2020
Meditation has the potential to significantly reduce stress and enhance how much you enjoy life. Your genuine desire to learn combined with self-discipline and the guidance of experienced practitioners is a powerful recipe for your ultimate freedom.
This weekend, you will explore:
Ways calm the mind quickly
Powerful concentration techniques
How to address obstacles during meditation
Join Reverend Bhagavan Metro, a senior disciple of Sri Swami Satchidananda, and long-time meditator, Janaka Avallone, for a weekend of profound learning and laughter.
Walk away feeling inspired and with your questions answered regarding how to establish your own transformative meditation practice based on the core teachings of Integral Yoga.
Testimonials
This program exceeded my expectations. It was informative, open, and grounded in spirituality. — Jamilla Peruit

Rev. Bhagavan was very precise and helped us understand the nature of the mind. Very knowledgeable and friendly. — Past Participant
Presenters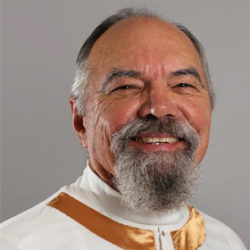 Rev. Bhagavan Metro
Reverend Bhagavan Metro has been a devotee of Sri Swami Satchidananda since 1973 and has lived at Satchidananda Ashram–Yogaville, Virginia since 1981. Reverend Bhagavan is a certified Integral Yoga instructor and was ordained as a minister of Integral Yoga in 1980. He has served as a member of the Integral Yoga Ministry Board for over 15 years and has served as past chairman of the board. Bhagavan was the Integral Yoga Ministry Seminary director for many years and currently sits on the Spiritual Life Board. As co-owner of New Age Builders, he built many of the buildings on the Ashram…
Learn more about Rev. Bhagavan Metro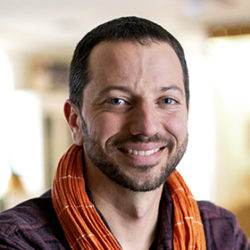 Janaka Avallone, RYT 500
Janaka has clear memories of his own first steps onto the path of meditation and Yoga 13 years ago. He was 25 and had just suffered a painful breakup that motivated him to begin his own quest for inner joy and peace. That quest took him around the world to respected centers of meditation including Yogaville, Kripalu, and the Byron Bay Yoga Center in Australia where he earned a 500-hour Yoga teacher certificate. Janaka was drawn to dive deeply into meditation, which he says, "Gave me access to a sense of peace and gratitude regardless of life's ever-changing circumstances." As a…
Learn more about Janaka Avallone, RYT 500