Loosening the Deep Seated Knots
with Raama Das Bell, E-RYT 500, C-IAYT, YACEP
March 6 - 8, 2020
Do stiff muscles prevent you from getting on the Yoga mat? Do you find it difficult to breathe fully and evenly? Are racing thoughts driving you crazy? Loosen the deep seated knots that bind you during a weekend designed to release physical and mental tension.
This weekend, you will:
Increase strength, flexibility, and range of motion
Experience deep relaxation
Loosen physical knots using Tantric exercises
Build prana (vital energy) with essential breathing techniques
Unblock subtle energy channels by utilizing mudras (attitudes) and bandhas (locks)
Join Raama to learn practical, scientifically proven yogic tools from the Tantric tradition. Let go of stress with Yoga Nidra, discover how to achieve your highest goals by implementing sankalpa (yogic resolution), and explore mantras, chakras, and the powerful benefits of bhramari pranayama (humming breath).
20% off tuition if you take Raama Das' Loosening the Knots, November 22–24, 2019.
Contact [email protected] or 800.858.9642.
Continuing Education (CE) Opportunities
Testimonials
The program was just what I needed to inspire me to fit a little bit of Yoga into my busy life. It included so much more than asana. — Deirdre Turner

I enjoyed this weekend very much, and I am very much inspired to live a healthier life. Thank you for making my light shine a little brighter. — Debbie Bennett

Joint pain from impact sports and muscle fatigue from standing long hours at work kept me from enjoying Yoga. This class educated and helped me with stretching to prepare me for comfortable Yoga practices. — Mary Beth Sanders
Presenter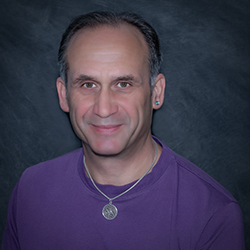 Raama Das Bell, E-RYT 500, C-IAYT, YACEP
Raama Das is a former director of the Integral Yoga® Teachers Association and has been instructing Integral Yoga since 2009. He is a lead trainer for the Integral Yoga 200-hour TT at Yogaville and co-presents both the 200 and 500-hour Yoga Alliance programs at Heal Me Institute in Fredericksburg. Raama recently received certification as a Yoga Therapist through the International Association of Yoga Therapists (IAYT), having studied Yoga programs for specific health conditions, including, anxiety, depression, cancer, heart disease, arthritis, and addiction. He is also certified as a teacher of Intermediate Hatha, Raja Yoga, Meditation, Stress Management, Yin Yoga, and Yoga for…
Learn more about Raama Das Bell, E-RYT 500, C-IAYT, YACEP