Become a Better Guide: Teaching People with Limited Mobility
with Aramati Akke Hulburt, E-RYT 500
February 28 - March 1, 2020
For Yoga teachers and health professionals
When students show up to your class with pain and limited movement, do you know how to accommodate them and keep them safe in their practice? Join Aramati Hulburt for a workshop designed to teach you how to keep your students safe on their journey to better movement.
This weekend, you will:
Take anatomy lessons to recognize the most common misalignments that cause pain
Develop awareness of movement patterns and movement possibilities
Learn how to guide your students back to improved balance, flexibility, and strength safely
Add powerful tools to your Yoga teacher toolbox and refine your knowledge of anatomy in relation to Yoga poses. When you address students' most pressing concerns, they will continue to attend your classes.
Continuing Education (CE) Opportunities
Testimonials
Aramati was a delightful workshop instructor. It is clear that her knowledge of anatomy and Yoga is profound. Her energy and spirit were calm and lovely. — Kit M.

Aramati is extremely knowledgeable and loving. Such a blessing to learn from her and spend time with her.—Past Participant

Aramati, thank you for your supreme devotion to offering a healing practice to me and all who come to you. You have enriched my life experience and have created a beautiful community.—Past Student

Presenter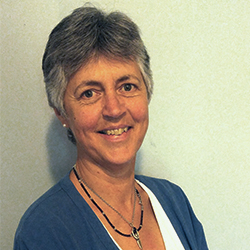 Aramati Akke Hulburt, E-RYT 500
Aramati Akke Hulburt, E-RYT 500, has been teaching Yoga for over 30 years. She also works as a Structural Yoga Therapist and Massage Therapist at her own studio. Teaching students ranging from teens to seniors has given Aramati a deep understanding of movement potential. She is an anatomy geek and loves to share her enthusiasm with her students. See more at akkesyogaplace.com
Learn more about Aramati Akke Hulburt, E-RYT 500