The Spiritual Art of Memoir: Discovering the Invisible Thread of Grace
with Joan Borysenko, Ph.D.
March 20 - 22, 2020
Reveal the story of your spiritual journey through memoir writing. Allow other like-minded individuals to be your mirror, and come together to make meaning and share the legacy of your life by discovering the invisible thread of grace in your story.
You have lived and loved, won and lost, celebrated and grieved. You have many stories to tell. All stories have an inside and an outside. The outside is linear—it happened in what the Greeks called chronos—or clock time. But inside, there is a hidden thread of grace. It's an archetypal story of awakening that lives in the multidimensional world of kairos—the timeless dimension.
During this weekend of memoir writing, you will:
Journey down the metaphorical river of your life
Identify transformative experiences, angels, and sacred enemies
Identify one or more narrative arcs in your life
Write from your soul
Laugh, cry, love, celebrate, and heal
See your life as a spiritual journey
Testimonials
The time with Joan was so important and meaningful. The Yogaville setting and meditation time facilitated a deeper understanding of myself and I have found my voice. The writing and reading sessions brought so many threads of my life into focus. I can't wait to continue tying them all together! — Mary Hobson

Joan is a magnificent workshop leader. Sher struck a perfect balance between inspirational instruction and time for writing. — Maureen Anderson

Joan has a giving spirit. I was blown away by her practical intelligence, her ability to make us think without pressure. This was just what I needed, and I didn't really know it. — Lourdes S.
Presenter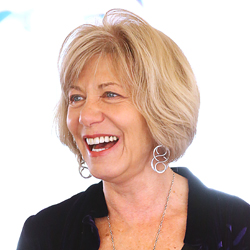 Joan Borysenko, Ph.D.
Joan is a Harvard-trained cell biologist, licensed psychologist, and spiritual educator. A pioneer in mind-body medicine and psychoneuroimmunology, she is the founder of Mind-Body Health Sciences, LLC in Boulder, CO, and a New York Times best-selling author of sixteen books. She is a perennially popular national speaker and blogger for the Huffington Post and other websites. Her most recent book is The PlantPlus Diet Solution: Personalized Nutrition for Life. See more at joanborysenko.com
Learn more about Joan Borysenko, Ph.D.