How to Keep Improving as a Yoga Teacher
with Swami Asokananda, E-RYT 500
November 22 - 24, 2019
Becoming a true teacher of Yoga involves a never-ending quest to continue learning and improving your skills. After completing basic teacher training, you can safely teach an introductory level class. However, if you aspire to master the art of teaching Yoga, you must persist in honing your craft. Join Swami Asokananda this weekend to enhance your teaching abilities so that you can better serve your students.
Topics include:
How working consciously with prana (life force energy) transforms a physical posture into an asana
How to practice asanas from the inside out to enhance your own unique practice
How to surprise and capture the attention of students to keep their practice alive and fun
How you can keep learning, improving, and honing our craft
Course Information
Prerequisites
200-hour Yoga Teacher Training. Open to Yoga teachers of all traditions.
Continuing Education (CE) Opportunities
Testimonials
So much knowledge packed into a weekend. I feel connected, recharged, and refreshed. — Angie Holland

Studying with Asokananda, experiencing and listening to his guidance and insights is so refreshing to my soul. — Sevika D.

Asokananda is a gem. — Brahman
Presenter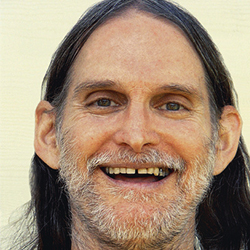 Swami Asokananda, E-RYT 500
Swami Asokananda, a monk since 1975, is one of Integral Yoga's® (IY) foremost teachers—known for his warmth, intelligence, and good humor. His teaching comes out of his own practice and experience while absorbing the wisdom of his Guru, Sri Swami Satchidananda. While he enjoys sharing the practical wisdom of yogic philosophy (especially the great Indian scripture, the Bhagavad Gita), he also loves his practice of Hatha Yoga. He is one of Yogaville's primary instructors for Intermediate and Advanced Hatha Yoga Teacher Trainings. He presently serves as president of the IY Institute in New York City. Before this position, he served…
Learn more about Swami Asokananda, E-RYT 500