Loosening the Knots
with Raama Das, E-RYT 500, C-IAYT, YACEP
November 22 - 24, 2019
Release physical tension that manifests in the body and mind. Join us this weekend to discover the secrets of the Tantric tradition and learn a complete, foundational toolkit for your yoga practice.
This weekend, you will:
Learn essential pranayama (breathing techniques) to increase vitality and clear the mind
Practice a simple, powerful, and effective meditation technique for inner focus
Experience deep relaxation for stress management
Establish daily habits for a balanced and harmonious life
This workshop is perfect for beginners, elders, and those recovering from illness or returning to Yoga after a break. It will also benefit experienced Yoga practitioners and Yoga teachers looking for new ways to serve students. With regular practice of this toolkit of techniques, you will become well prepared for Yoga classes and your personal practice.
Continuing Education (CE) Opportunities
Testimonials
I am in my 30's and when you think of what to do over a weekend, there is plenty to do but doing a yoga retreat is a good self-care program. I do not see men my age in my class, primarily they think it's not cool. Doing yoga is cool and will add more energy to do more cool stuff! Give it a try! — Pat Chandran

Joint Pain from impact sports and muscle fatigue from standing long hours at work kept me from enjoying yoga. This class educated and helped me with stretching to prepare me for comfortable yoga practices. — Mary Beth Sanders

Raam is very knowledgeable and shares it in a very relatable way. He was so clear and happy to re-explain whenever needed. The entire weekend flowed really nicely. The kindness and supportive vibe made all feel welcome. I (as a teacher myself) loved seeing the staff jump in to help make the poses accessible to all. — Past Participant
Presenter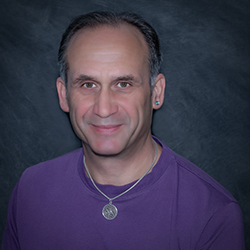 Raama Das, E-RYT 500, C-IAYT, YACEP
Raama Das is a former director of the Integral Yoga® Teachers Association and has been instructing Integral Yoga since 2009. He is a lead trainer for the Integral Yoga 200-hour TT at Yogaville and co-presents both the 200 and 500-hour Yoga Alliance programs at Heal Me Institute in Fredericksburg. Raama recently received certification as a Yoga Therapist through the International Association of Yoga Therapists (IAYT), having studied Yoga programs for specific health conditions, including, anxiety, depression, cancer, heart disease, arthritis, and addiction. He is also certified as a teacher of Intermediate Hatha, Raja Yoga, Meditation, Stress Management, Yin Yoga, and Yoga for…
Learn more about Raama Das, E-RYT 500, C-IAYT, YACEP