Finding Freedom: How Wild It Is to Let It Be
with Tara (Becky) Eschenroeder, E-RYT 500, RCYT, YACEP and Narayani Noelle Whittington, E-RYT 500
December 13 - 15, 2019
Navigate toward freedom from discontentment, attachments, and self-doubt by cultivating trust and acceptance during this weekend of self-exploration.
Do you spend more time moving toward where you want to be than being content with where you are? What do you cling to mentally, physically, or emotionally? How could letting go of what you're clinging to allow you to live more fully and deeply?
Explore these questions and begin to work towards answers as you contemplate yogic philosophy and the chakras (energy centers) for guidance in trust and acceptance.
Gain an understanding of the manipura (power center) and anahata (heart center) chakras in relation to the idea of trusting and letting go
Apply to your life the philosophy of two of the niyamas (observances): santosha (contentment) and isvara pranidhana (surrender)
Learn to listen to the voice of truth that lies within
Find acceptance and contentment as you partake in visualization, discussion, journaling, and Yoga Nidra
Experience a blissful Vinyasa flow accompanied by Narayani's soulful musical offerings
Stripping away the distractions of everyday life, we will tune in to the ever-present and universal truth that lies inside all of us.
If you can't take the whole weekend workshop, you have the option to drop-in a session. Please see the coordinator for a $60 payment per session.
Continuing Education (CE) Opportunities

Testimonials
The space was incredible, music was magical, and Yoga was awesome. Tara is very inspiring. — Past Participant

If you are looking for a way to heal and begin to restart your life, this is your place. Be open and find your true self despite expectations from others. Reconnect with yourself, authentically. — Bruna Cavinuotte
Presenters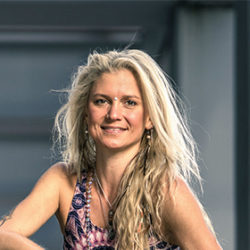 Tara (Becky) Eschenroeder, E-RYT 500, RCYT, YACEP
Tara (Becky) Eschenroeder is a certified coach and mentor, self-published author. and an accomplished yogini who was voted one of the top three Yoga instructors by Richmond Magazine in 2015. With some teachers, the lessons are planned, practiced, rehearsed, and perfected to a tee, but Tara Eschenroeder offers a different experience. Teaching was Tara's dharma long before she realized it. She grew up with a bow and arrow in her hands, learning to pull back with just enough aim and control to send her arrow into the abyss, knowing and trusting it would hit its intended mark. Likewise, she enters…
Learn more about Tara (Becky) Eschenroeder, E-RYT 500, RCYT, YACEP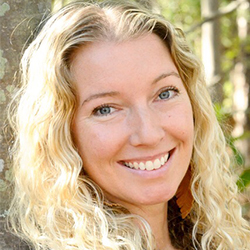 Narayani Noelle Whittington, E-RYT 500
Narayani is a dedicated and passionate Yoga instructor, musician, Bhakti Yoga student, Thai Yoga practitioner, and senior trainer of the Kunga Yoga School. Noelle began teaching full-time in 2006 following completion of the 200-hour teacher training program at the Nosara Yoga Institute in Costa Rica. Later, she completed a host of other trainings and certifications, including 350-hour Advanced Apprenticeship Certification, Fluid Power Yoga, Thai Yoga, Power Pilates, Anatomy of Yoga, Yoga for Trauma and PTSD, Pre and Postnatal Yoga, Hands-on Assisting, Senior and Restorative Yoga, Kunga Vinyasa, 5Elements Flow Yoga. Noelle's dynamic, fluid, and breath-centered style of teaching draws upon…
Learn more about Narayani Noelle Whittington, E-RYT 500