Ancient Text – Modern Times
with Trace Sahaja Bonner, E-RYT 500
May 31 - June 2, 2019
Ancient Yoga wisdom still holds relevance for current times. Join Trace Sahaja Bonner for a delightful, activity-based weekend exploring the ancient texts of Yoga and how they can be utilized in daily life.
Through conversation, drawing, journaling, singing, movement, and meditation we will delve into the Vedas, Upanishads, Yoga Sutras, Bhagavad Gita and Gheranda Samhita. After a short overview and exploration of each text, we will extract specific inspiration that will uplift, open, and shift our hearts and minds.
This weekend is designed to introduce you to these ancient yet relevant texts and plant the seed for your own personal exploration of them. Experience how powerful ancient mantras, stories, and Yoga asanas can heal the body, balance the mind, and help us to find stability in the ever-changing world. The Yoga practice will be easeful and meditative, weaving in some of our inspiration.
Bring a journal, a Yoga mat, and an open heart! We will also practice easeful Hatha Yoga as part of the program. All texts will be provided. If you have copies of the texts and would like to bring them, feel free to do so.  
Continuing Education (CE) Opportunities
Testimonials
Trace made the class so enjoyable. I loved her sense of humor. — Past Participant

Trace has a refreshing and inspiring balance between being "real" and relatable, and also reflecting and articulating what the spiritual teachings are about. — Spencer Snakard

Trace is very down-to-earth, knowledgeable and inspiring at the same time. — Tracy Strucker
Presenter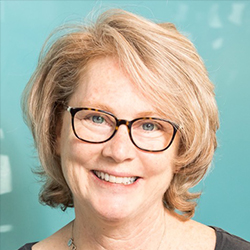 Trace Sahaja Bonner, E-RYT 500
Trace Sahaja is the founder/director of Holy Cow Yoga Center, where she's served for over 20 years. She began her practice over 25 years ago. Her teaching style has evolved to incorporate various Hatha practices, her primary teacher is Sri Swami Satchidananda. Over the last 20 years, Trace Sahaja has not only directed a vibrant Yoga center, Holy Cow Yoga Center but also lead 200 and 500-hour teacher trainings, guided group tours to India, released a DVD Sahaja Vinyasa and wrote various online articles on Yoga. She continues to take workshops with a host of contemporary teachers and deepen her personal understanding of…
Learn more about Trace Sahaja Bonner, E-RYT 500