Raja Yoga for Health and Wellness
with Amrita Sandra McLanahan, M.D. and Raama Das, E-RYT 500, C-IAYT, YACEP
September 20 - 22, 2019
Raja Yoga is the path of kings—the royal yogic tradition of eight major steps to enlightenment. Following this path of wisdom, you can experience the answers to the basic questions of life, including who you are and what you are supposed to be doing here, from the inside out.
In this workshop, you will focus on the health and healing aspects of this wisdom journey.
You will:
Gain an understanding of each of the 8 limbs of Raja Yoga
Explore Raja Yoga in the context of health and disease
Use Yoga to address the root causes of illness
Learn helpful Yoga practices for when your willpower is low
Learn to exercise gentle compassion rather than judgment
Know yourself as infinite love and peace
You will examine the first steps of Raja Yoga, ethical clarity and practice, in regards to their physical and psychological benefits. Learn practical ideas for applying ethical observances and abstentions in your day-to-day life.
The next step, asana (posture), will be considered in light of the latest scientific evidence of its benefits and the specific diseases it can help prevent.
The fourth rung of the Raja ladder is pranayama (breathing exercises). New scientific studies have documented exactly how these breathing exercises can affect the body and brain and prepare you for the next step in Raja Yoga, pratyahara (sense withdrawal). Current culture doesn't focus much on our choices in regards to the senses. However, choosing a beneficial sensory input instead of just a temporary pleasure can be a very joyous journey. We'll give you ideas about how to make this doable and fun.
The last three steps of Raja Yoga begin with concentration. You'll have an opportunity to practice and understand the benefits of these essential actions. As the mind quiets, you can have a glimpse of your essential, peaceful nature.
Continuing Education Opportunities
Testimonials
Dr. Amrita was fantastic! Very upbeat and entertaining. The vast knowledge just articulately flowed from her lips—so much info in such a short time, all understandable due to her humor and energy. Thank you! — Claudia Hedeen

Dr. Amrita has a lot of great information and she's very interesting and engaging. — Mahadeva

Raama Das is an amazing teacher. He is knowledgeable, caring, genuine, and supportive… I highly recommend Raama Das and look forward to taking more and more of his workshops. — Ambika Cristelli
Presenters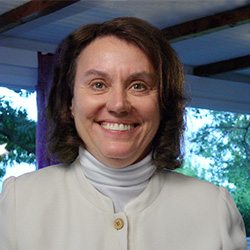 Amrita Sandra McLanahan, M.D.
Dr. McLanahan is a graduate with high honors of Swarthmore College, and she has an M.D. from Wayne University and a family practice specialty from the University of Massachusetts. For twenty years, she served as director of stress management for Dr. Dean Ornish's research, using Yoga and lifestyle changes to reverse heart disease and cancer. She now practices integrative medicine at Yogaville. Dr. McLanahan has made multiple study trips to India and Asia, where she visited centers that use Yoga and other natural means to prevent and treat disease. She is the co-author of the book, Surgery and Its Alternatives and…
Learn more about Amrita Sandra McLanahan, M.D.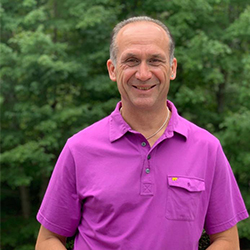 Raama Das, E-RYT 500, C-IAYT, YACEP
Raama Das is a former director of the Integral Yoga® Teachers Association and has been instructing Integral Yoga since 2009. He is a lead trainer for the Integral Yoga 200-hour TT at Yogaville and co-presents both the 200 and 500-hour Yoga Alliance programs at Heal Me Institute in Fredericksburg. Raama recently received certification as a Yoga Therapist through the International Association of Yoga Therapists (IAYT), having studied Yoga programs for specific health conditions, including, anxiety, depression, cancer, heart disease, arthritis, and addiction. He is also certified as a teacher of Intermediate Hatha, Raja Yoga, Meditation, Stress Management, Yin Yoga, and Yoga for…
Learn more about Raama Das, E-RYT 500, C-IAYT, YACEP