Living Integral Yoga: A 2-Week Immersion
with Lalita Dagny Vigander, E-RYT 500, LMT, RCYT and Mitra Somerville, RYT 500
September 15 - 29, 2019
Live the life of a yogi at a traditional Yoga ashram during this transformative two-week immersion in Integral Yoga.
Would you like to become rejuvenated, happier, and healthier while learning new knowledge and skills for your daily life? This comprehensive program is designed for those wishing to deepen their understanding and experience of all aspects of Integral Yoga. In a relaxed, supportive environment, students will experience a yogic lifestyle, go deeper in their personal practice, and learn more about the six branches of Integral Yoga.
In this in-depth program, you will study and practice:
Hatha Yoga (Yoga of the body), anatomy and physiology, breathing practices, diet, and nutrition
Raja Yoga (Yoga of the mind), including meditation and practical Yoga philosophy and psychology
Bhakti Yoga (Yoga of the heart), including pujas (sacred worship ceremonies) and kirtan (sacred chanting)
Jnana Yoga (Yoga of the intellect), including self-inquiry
Karma Yoga (Yoga of selfless service)
This program includes daily meditations and Yoga classes, nature walks, mentoring sessions, and healthy, delicious vegetarian meals.
Come to experience the home of Integral Yoga—Yogaville! Deepen your practice and take home tools for managing and sustaining a healthy, happy life.
Prerequisites
A sincere desire for understanding Integral Yoga (IY) and experiencing a yogic lifestyle. Previous classes with an IY instructor are helpful, but not required.
Testimonials
Mitra was a wonderful, peaceful, lively teacher. He was patient and I really enjoyed his company and learning his practices! — Casey Hayes

Lalita is a researcher and understands perfectly the asanas! She transmits her love of Yoga through her teachings… I'm very privileged having learned from her. — Shradda

Lalita is very generous with her energy. Her passion and enthusiasm shine through. I'm grateful for her knowledge and support. — Rukmini
Presenters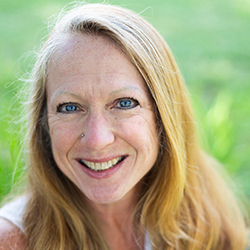 Lalita Dagny Vigander, E-RYT 500, LMT, RCYT
Lalita has been practicing Integral Yoga since 1998, and became an Integral Yoga instructor in 2005. Lalita is now certified in Basic, Intermediate, and Advanced Hatha Yoga, as well as in Stress Management, Raja Yoga, Meditation, Restorative Yoga, Yoga of Recovery, Children's Yoga, and Yoga for People with Cancer. Lalita is one of Yogaville's teacher trainers for the Basic and Intermediate levels, including Anatomy and Physiology. Lalita teaches children, adults, and senior classes along with Meditation and Stress Management classes. She has been invited to lecture at cancer retreats, to a community college and at UT's Administrators retreats and women's…
Learn more about Lalita Dagny Vigander, E-RYT 500, LMT, RCYT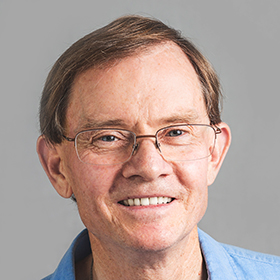 Mitra Somerville, RYT 500
Mitra has lived and taught Integral Yoga in many spiritual communities and health retreats in Australia and the US since 1981. He has taken many intensive, experiential-based trainings to further his own personal growth and build skills as a teacher. He enjoys sharing what he has learned and is practicing in his own life. Mitra is a trainer for the Integral Yoga Basic Teacher Training and a teacher of meditation, Raja Yoga, stress management and Hatha Yoga. In 2016, he self-published a book, Treasure Within You, and a guided CD, Treasure Within You: Guided Meditations and Exercises. See more at…
Learn more about Mitra Somerville, RYT 500