Couples Retreat: Revitalizing the Love in Your Relationship
with Rev. Jacob Felder, E-RYT 500, B.S.A. and Rebecca Jacchia
July 19 - 21, 2019
Enjoy a time of renewal, rekindling of hearts, and emotional intimacy with your beloved during this couples retreat. Recharge your relationship with practices that support an open, loving, and fulfilling partnership.
Learn and practice:
Compassionate listening for supporting open communication
Meditation at the various shrines throughout Yogaville
Partner Yoga—no experience necessary
Dance and movement together
The keys to always move forward with forgiveness and acceptance
Contentment—loving who you are and who you are together
Mindfulness to build a peaceful environment
Deeper connection through playfulness
The indispensable ingredient—humor
Time for questions and discussion will be given at each session.
This course is offered in conjunction with Camp Yogaville for those of you who would like to take advantage of the time to strengthen and deepen your relationship while the kids are at Yoga Camp.
Presenters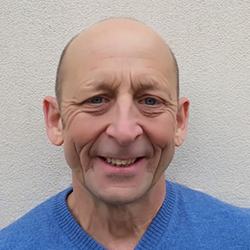 Rev. Jacob Felder, E-RYT 500, B.S.A.
Reverend Jacob Felder, has been actively practicing Yoga since 1969, lived at Satchidananda Ashram–Yogaville during the early 80's, and has been teaching Yoga since 1985. His teaching ranges from gentle Yoga to intermediate and advanced practices. Jacob choreographed a 60 pose partner Yoga flow and produced the DVD, Yoga Two-gether™, authored Gentle Yoga with Yogi Jacob™ DVD, and developed a system of teaching balance techniques, Born to Balance™, and produced a DVD by the same name. He has also been teaching meditation since 1985, and the deeper states of meditation since 2001. He developed, trademarked, and authored the book, Meditation: The…
Learn more about Rev. Jacob Felder, E-RYT 500, B.S.A.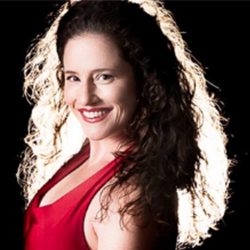 Rebecca Jacchia
Rebecca owner and founder of Triad Dance is a professional dance teacher, event organizer and social media manager. She hosts a yearly meditation retreat at Laurel Ridge Conference Center called the Mindful Mountain Retreat. This retreat includes meditation, Yoga, and dance which are her three passions. She has been dancing, meditating, and practicing Yoga with her partner Jacob Felder for the past 13 years. Rebecca and Jacob were featured dance instructors on the TV series My Big Fat Fabulous Life. Rebecca is a dedicated and passionate dance instructor who values movement and meditation as a way to cope with chronic…
Learn more about Rebecca Jacchia