Alaska Yoga Cruise
with Ram Wiener, E-RYT 500 and Swami Divyananda Ma, RYT 500
September 15 - 22, 2019
Alaska is one of nature's miracles. Take an unforgettable journey to the northernmost state in a mid-size cruise ship designed to bring you closer to Alaska's natural wonders and pristine beauty.
Experience amazing cobalt-blue glaciers and primeval fjords as you sail the Pacific. You will have the opportunity to see orca whales and otters at play, bald eagles soaring above, and black bears foraging on land. Furthermore, you will enjoy various entertainment and enrichment activities, delicious vegetarian meals, daily meditation, Integral Yoga® Hatha classes, and talks, with two of the most senior disciples of Sri Swami Satchidananda.
Nourish your spirit with spectacular, awe-inspiring views and healthy yogic practices during this Alaska cruise.
Additional Information
The boat leaves from Seattle, WA, at 4 pm on September 15, and returns on September 22, at 7 am.
Cost per person includes cruise, double accommodations, three daily vegetarian meals, Hatha Yoga classes, meditations, and talks by presenters. Cost varies according to your choice of accommodation:
Inside: $1,399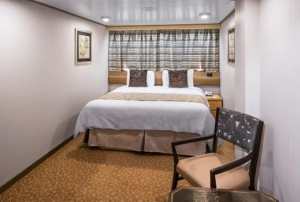 Ocean View: $1,699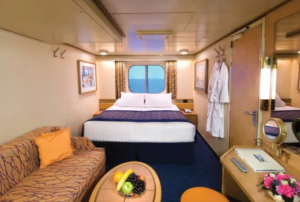 Veranda: $1,999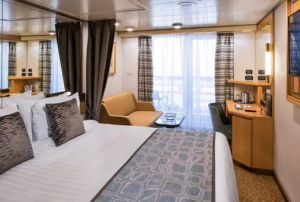 Does not include excursions or airfare to and from Seattle or $250 port fees and taxes.  No discounts apply.
A deposit of $500 needs to be received by May 15, 2019, to assure your reservation.
Testimonials
Great knowledge, understanding, and very supportive in Yoga. [Ram is a] very motivating and positive person. [He] makes things very simple and easy to understand. Thank you. — Program Participant

[Ram] is very funny and somehow manages to make us laugh everyday. He puts things very simply and he knows a lot. — Program Participant

[Sw. Divyananda] is very pleasant, calm, and patient. Engaging us with interesting stories and inspirational topics. Her classes are very uplifting. — Program Participant
Presenters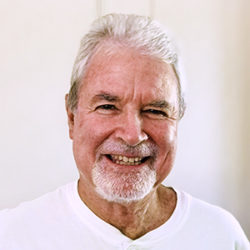 Ram Wiener, E-RYT 500
Ram Wiener is one of the foremost administrators and teachers at Yogaville. He serves as vice president of Programs, overseeing the Integral Yoga Academy, all of the teachers' programs, the Department of Program Development and Advertising, as well as the Ashram businesses. A skilled teacher, Ram is certified in Meditation, Raja Yoga, Children's Yoga, Adaptive Yoga, Gentle Yoga, and Intermediate Hatha Yoga. Ram is a native of Central America and is fluent in Spanish, Portuguese, French, and English. He has organized many successful tours in Italy and Latin America, including ones to Mexico, Costa Rica, Guatemala, Peru, and Puerto Rico.
Learn more about Ram Wiener, E-RYT 500
Swami Divyananda Ma, RYT 500
Swami Divyananda Ma, RYT 500, has had a wealth of experience teaching Integral Yoga around the world since 1973. She has taught at corporations, universities, the Commonwealth Cancer Center, and for the Dr. Dean Ornish Reversing Heart Disease programs. She has also served as one of Integral Yoga's Basic Hatha teacher trainers. Swami Divyananda Ma took monastic vows in 1975 from the great saint and yogi, Sri Swami Satchidananda. Over the years she has served as the director of the Integral Yoga Institutes in Los Angeles, San Francisco, and as Ashram Manager at Yogaville. She also served for ten years…
Learn more about Swami Divyananda Ma, RYT 500