Yoga Secrets: Arm Balancing, Leg Balancing, Inner Balancing
with Rina Jakubowicz, E-RYT 500
June 7 - 9, 2019
Join Rina Jakubowicz as she shares Yoga secrets for finding and maintaining balance both in Yoga practice and daily life. Gain strength and clarity as you find balance in your body, responsibilities, and priorities.
Explore techniques and alignments that will enhance your proprioceptor awareness and help you feel confident and safe as you expand your physical practice. This weekend will include arm strengthening sequences that will build your foundation to work up to strong, solid arm balances. Discover the differences between arm balancing poses such as Crow Pose and Crane Pose, and learn methods to conquer any arm balance that challenges you. Rina will also guide you through sequences designed to build your core, back, and leg muscles that will help you master leg balances. Find greater stability in all of your standing balancing poses, from Tree Pose to Dancer's Pose.
Not only will you leave this workshop with skills for better physical balance, you will learn how Yoga can help you find inner balance in your life, your relationships, and your work. Rina will reveal her tips and techniques for optimizing time management, overcoming fear, finding peace amidst chaos, and connecting with community.
This workshop will be the perfect combination of playful fun and deeper connection with your inner Self.
Continuing Education (CE) Opportunities
Testimonials
My expectations were high for the program with Rina, and yet she somehow greatly exceeded them. An open, energetic, entertaining, and wise teacher, who opened my heart in ways I wouldn't have believed possible. Thank you! — Rob Anderson

Rina is a joy who taught me to live in joy with myself. — Monica Boatwright

Rina is an inspirational, spiritual warrior. Her lectures are accessible and profound. She has a true gift. I feel so blessed to have shared in the bounty of her teachings, which have helped me reconnect with and revalue my true self. — L. Misztal
Presenter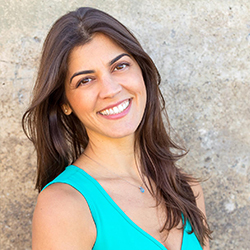 Rina Jakubowicz, E-RYT 500
Rina is known for her vibrant and uplifting approach to Yoga. She is an international bilingual Yoga teacher, Reiki practitioner, motivational speaker, and author of Choose Peace: A Practical Guide to Consciousness. She has been a teacher of teachers for over eleven years, presenting at Yoga conferences all over the United States and the world. Rina was Yoga Journal's March 2015 cover model and has been featured in Mantra Magazine, Yoga Journal Online, Today's Yoga, and other worldwide publications. She also created Super Yogis' Schoolhouse, a pioneering Yoga curriculum for children and teens. See more at rinayoga.com
Learn more about Rina Jakubowicz, E-RYT 500