Stepping Beyond Basic TT: Developing as a Yoga Teacher
with Raama Das, E-RYT 500, C-IAYT, YACEP and Lalita Dagny Vigander, E-RYT 500, LMT, RCYT
May 10 - 19, 2019
After completing a 200-hr Yoga teacher training and eagerly entering the modern Yoga market, many new Yoga teachers realize that additional skills are required to meet the needs of today's students.
Join dedicated Integral Yoga® teachers Raama Das and Lalita Dagny Vigander as they combine their years of experience to share helpful strategies for enhancing your teaching. Receive insight and inspiration to grow as a teacher of Integral Yoga and develop the skills needed to teach true beginners and support the progression of ongoing Level 1 students.
In this training, you will gain the confidence to move beyond the basic scripted class that you learned in your teacher training, while retaining the spirit of Integral Yoga firmly established in your practice and teaching. Dive into the resources in the Integral Yoga Basic TT manual that were not thoroughly explored in BTT and learn some Level 2 practices that add interest and challenge to a Mixed Level class.
You will learn how to:
Recognize common body types, musculoskeletal imbalances, and the challenges experienced in asana practice
Break down asanas to make them accessible and offer variations
Develop new classes to serve the needs of specific populations
Prepare beginner students for Level 1 IY Hatha and more experienced students for Level 2
Utilize language for empowerment and safety
Judge when to talk and when to leave space for inward focus
Teach beginners on a hard floor with limited props
Teach layered, multi-level classes
Inspire students to practice Yoga off the mat, such as while at work or at the kitchen counter
Teach the subtle practices of Yoga Nidra, pranayama, and chanting with confidence and competency
Bring Raja Yoga and the subtle bodies to life on the mat
Develop effective strategies for marketing and promotion, including series classes that will both serve and sell
Return to your spiritual home for this training to reconnect with Ashram life and discover tools that will empower you to successfully teach your students. You will have the added benefit of joining with other teachers to share teaching experiences and motivate each other on the journey to becoming a better teacher.
$250 off for IYTA members and full payment by March 26, 2019
Course Information
Prerequisites
Completion of a 200-hour Yoga teacher training.
Continuing Education (CE) Opportunities
Testimonials
Raama Das is an amazing teacher. He is knowledgeable, caring, genuine, and supportive… I highly recommend Raama Das and look forward to taking more and more of his workshops. — Ambika Cristelli

Ramaa's knowledge of asana, pranayama, and other Yoga practices like Yoga Nidra, meditation, Raja Yoga, and the yogic lifestyle is vast… — Deborah Bennett

Lalita is extremely knowledgeable about the safety of students which is so important. Her teaching style was my favorite. Everything was so informative but still light and fun. She is amazing! I would love to take more programs with her. — Past Participant
Presenters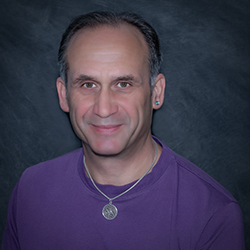 Raama Das, E-RYT 500, C-IAYT, YACEP
Raama Das is a former director of the Integral Yoga® Teachers Association and has been instructing Integral Yoga since 2009. He is a lead trainer for the Integral Yoga 200-hour TT at Yogaville and co-presents both the 200 and 500-hour Yoga Alliance programs at Heal Me Institute in Fredericksburg. Raama recently received certification as a Yoga Therapist through the International Association of Yoga Therapists (IAYT), having studied Yoga programs for specific health conditions, including, anxiety, depression, cancer, heart disease, arthritis, and addiction. He is also certified as a teacher of Intermediate Hatha, Raja Yoga, Meditation, Stress Management, Yin Yoga, and Yoga for…
Learn more about Raama Das, E-RYT 500, C-IAYT, YACEP
Lalita Dagny Vigander, E-RYT 500, LMT, RCYT
Lalita has been practicing Integral Yoga since 1998, and became an Integral Yoga instructor in 2005. Lalita is now certified in Basic, Intermediate, and Advanced Hatha Yoga, as well as in Stress Management, Raja Yoga, Meditation, Restorative Yoga, Yoga of Recovery, Children's Yoga, and Yoga for People with Cancer. Lalita is one of Yogaville's teacher trainers for the Basic and Intermediate levels, including Anatomy and Physiology. Lalita teaches children, adults, and senior classes along with Meditation and Stress Management classes. She has been invited to lecture at cancer retreats, to a community college and at UT's Administrators retreats and women's…
Learn more about Lalita Dagny Vigander, E-RYT 500, LMT, RCYT