TRE: A Natural Way to 'Shake Off' Stress
with Jacy Sundlie, TRE Trainer, LSW, CCA
March 22 - 24, 2019
Release tension and trauma with TREⓇ, a cutting-edge technique in stress reduction. Tension and Trauma Releasing Exercises (TRE) are a series of seven simple exercises that initiate the release of deep muscular patterns of stress and tension held within the body. An easily learned self-help method, TRE has immediate effects and can be integrated into your daily routine to help restore inner peace and relaxation.
In this workshop you will discover the relationship between deep, chronic muscular tension and the functioning of all systems—neurological, biological, anatomical, and emotional. Gain an understanding of how living with chronic stress and the overwhelming effects of trauma can impact your daily functioning.
Through didactic and experiential presentations, you will:
Practice and learn the Tension and Trauma Release Exercises (TRE)

Gain an understanding of the effects of chronic stress and trauma on neurological, biological, anatomical and emotional functioning

Learn the importance of neurogenic tremors and their role 

in returning the body to its natural state of homeostasis

Experience relief from stress, tension, and trauma held in the body

Understand how to self-regulate and self-initiate the tremor response
Continuing Education Opportunities
Testimonials
Caliber, sincerity, and commitment from Jacy made this more than just a 'learning' experience. It became a 'life' experience. — D.S.

Jacy's breadth of life experience and background in psychology give her the tools to be patient when needed, or direct and candid when called for. What I most appreciate about the workshop is Jacy's spiritual focus, the way she teaches to search for deeper truths in everyday experiences. She chooses her words carefully and is a good communicator as well as a good listener. — L.L.K.

I appreciate Jacy's calm, poised presence. She taught with authority and heart. Jacy 's groundedness, presence with each of us, her peace, calm, and wisdom in her teaching made for a great learning opportunity. I felt the connection with her heart. — B.A.S.
Presenter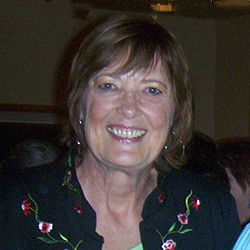 Jacy Sundlie, TRE Trainer, LSW, CCA
Jacy has been involved with TRE since 2008. She has been a certification trainer since 2010 and helped develop the first TRE certification program. As a licensed social worker, registered Yoga instructor, massage therapist, life coach, and reiki master, Jacy draws on all of these modalities to enhance TRE trainings. Her passion for TRE integrates her extensive education, life experiences, and work history to focus on empowering the individual's growth in all aspects of life. Jacy has taught numerous groups of students in the TRE certification process. She developed the first program within the VA system in Madison, WI, that…
Learn more about Jacy Sundlie, TRE Trainer, LSW, CCA