Brain Science, Mindfulness, and Yoga: Powerful Strategies for Healing
with M. Mala Cunningham, Ph.D., C-IAYT
March 8 - 10, 2019
Yoga works—here's proof.
New technologies now allow researchers to directly observe how Yoga and mindfulness practices shape the brain. It's exciting to know that we can alter and rewire our neuro-pathways with Yoga practices—changing negative thoughts, feelings, and behaviors to promote healing, happiness, resilience, and compassion. Thanks to modern brain science, we now have the ability to understand the power of Yoga and mindfulness practices to promote healing, happiness, resilience, and compassion.
In this workshop, you will discover how Yoga and mindfulness affect your neurophysiology and learn hands-on techniques designed to help improve mental, emotional, and physical health. Increase self-care, resiliency, and peak performance, and conversely, work through negative emotional cycles such as anxiety, depression, addictions, anger, and stress.
These techniques and tools are on the cutting edge of neuroscience and Medical Yoga. Come learn what Yoga and mindfulness have to offer you.
Course Information
Prerequisites
None.
Continuing Education Opportunities
Yoga Alliance (YA): Approximately 7 Training  hours
International Association of Yoga Therapists (IAYT): Approximately 7 Training hours
Healthcare and Related Disciplines: Although CMEs are not offered, a certificate documenting CE hours may be available for your discipline. Please contact

[email protected]

for details.
Testimonials
I have a great interest in neurobiology and stress physiology and I wanted to know how Yoga modulates these and creates positive change. I feel this program has given me a very good foundation.

Rev. Mala is a deeply spiritual and knowledgeable person with life dedicated to Yoga and its benefits to all. The format and structure has received good attention. Overall, very nurturing and loving experience.

I've never ever experienced such a magical combination of learning high-quality information with a very high spirituality that tightly hugged my heart.

— Past Participants
Presenter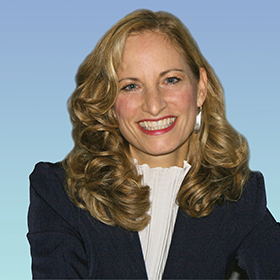 M. Mala Cunningham, Ph.D., C-IAYT
Dr. Cunningham is a Certified Yoga Therapist and a Counseling Psychologist in private practice in Charlottesville, VA. She is a Clinical Assistant Professor at the University of Virginia (UVA) School of Nursing where she teaches the courses in Foundations of Medical Yoga for Health Professionals. Dr. Cunningham is also the president of Positive Health Solutions and is the founder and director of the Cardiac Medical Yoga Teacher Training Program. Dr. Cunningham is the co-director of Medical Yoga at UVA and is involved in several Yoga-based initiatives at UVA, including a research study exploring the impact of Medical Yoga on lupus…
Learn more about M. Mala Cunningham, Ph.D., C-IAYT