Yoga of the Heart: Cardiac and Cancer Certification Training
with Nischala Joy Devi and Bhaskar Deva
July 18 - 27, 2019
Would you like to share Yoga with those at risk for or living with heart disease, cancer, or other life-altering illnesses? In this program, you'll learn how the theory of Yoga can be applied to disease and general health. Yoga of the HeartⓇ is an evidence-based blend of Eastern and Western therapy, which allows the heart to expand through compassion and love for one's self and others.
In Yoga of the Heart, you'll learn:
Tailoring practices for the individual
The psychological, social, and spiritual aspects of disease
Interfacing with the medical community
The virtues of a vegetarian diet
Basic anatomy and physiology of the cardiovascular and immune systems
Each day of the training includes adaptive Hatha Yoga, practice classes, group meditation, and discussion. You will leave with the skills needed to teach Yoga in a hospital, in a clinical setting, privately, or in your own healthcare practice.
Training Information


Prerequisites
200-hour Yoga teacher training certification or experience as a healthcare provider with a Yoga background.
Continuing Education (CE) Opportunities
* Nurses: This activity has been approved to AAOHN  for award contact hours. The American Association of Occupational Health Nurses is an accredited approver of continuing nursing education by the American Nurses Credentialing Center's Commission on Accreditation.
More Information
The course is didactic and experiential, allowing a full and rich experience for teachers and practitioners alike.
Topics include:
Yoga classes adapted and applied for patients
Physical postures
Imagery
Relaxation
Meditation
Psycho-social aspects of disease
Breathing practices
Physiology of disease
Research findings
Interfacing with the medical community
Materials include:
The Abundant WellBeing Series (four CDs used in the Dr. Dean Ornish Program for Reversing Heart Disease)
A course-specific 300-page manual
The Healing Path of Yoga, by Nischala Devi
Research: Lifestyle Heart Trial Study and Intensive Lifestyle Changes may Affect the Progression of Prostate Cancer
Testimonials
The power of the heart—LOVE—was what I experienced. Sincere, compassionate, unconditional, selfless, and humble are just some of the words to describe Nischala and Bhaskar. Her years of dedication and service are appreciated. It was a blessing and honor to share their ocean of knowledge. — Tehut Ami

Our hearts can unwittingly lead us down a path to dis-ease. Being a Yoga instructor who received a diagnosis of cancer opened my eyes. As my disease and medical treatments began to strip me of my personal power, I found that my Yoga practice returned it back to me. Yoga of the Heart is an inspired course that can help us, as yogis, to empower our students and ourselves with a strong heart and the tools we need to heal at every level. — Jyoti Sinanian

Nischala is a blend of medical science, mystery, myth, and spirit, all wrapped into a joyful, humorous purple shawl. — Chris Schulz
Presenters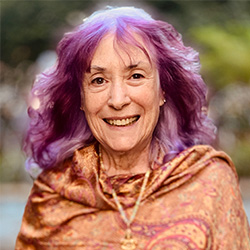 Nischala Joy Devi
Nischala is a masterful teacher and healer, recognized for her innovative way of expressing Yoga and its subtle uses for spiritual growth and complete healing. Her dynamic delivery and deep inner conviction empower each individual, allowing the teachings to expand beyond boundaries and limitations of any one tradition enabling her to touch people's hearts. Originally trained in Western medicine, she began to blend her practice with Yoga. She offered her expertise in developing the Yoga portion of The Dean Ornish Program for Reversing Heart Disease and co-founded the award-winning Commonweal Cancer Help Program. Her book, The Healing Path of Yoga, and her Abundant…
Learn more about Nischala Joy Devi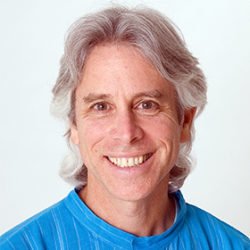 Bhaskar Deva
Bhaskar Deva's love of nature has drawn him to experience and lead groups in hiking, boating and kayaking whether it is in mountains, lakes, rivers, or even in the ocean. Bhaskar was a swami (monk) for many years at Yogaville, where he served as Development Coordinator, as an Ashram board member, and as Sri Swami Satchidanandaji's pilot. Bhaskar, with his wife, Nischala Devi, founded the Abundant WellBeing Temple, a non-profit organization dedicated to embracing the loving spirit and one light in all. Gathering friends to share the flow of the river, and the serenity of nature is one of his…
Learn more about Bhaskar Deva