Intermediate Integral Yoga Teacher Training
with Louis Mahadev Carlino, E-RYT 500, M.A., LPC and Swami Arivananda, RYT 500
June 23 - July 14, 2019
Profoundly enrich your understanding and practice of Integral Yoga with the Intermediate Integral Yoga Teacher Training. Enhance your teaching skills as you dive deeply into the subtle and more advanced aspects of Yoga and learn how to share them with others.
Learn important additional

asanas

(postures), their benefits, and how to safely guide students into and out of the poses

Explore making skillful sequencing choices and adaptations that will enhance your classes

Gain a fuller understanding of

prana

(energy) and

pranayama

(breath control) techniques

Study the

Bhagavad Gita

, which expounds the philosophy and practices of the four main paths of Yoga (Karma, Raja, Bhakti, and Jnana Yoga)
The next step in your journey awaits you.
Training Information
Prerequisites
Completion of a 200-hour Integral Yoga Teacher Training and at least six months of Yoga teaching experience. Certified teachers from other traditions may also apply.
Continuing Education

Although we do not yet offer formal Continuing Education Units, the IYTA can provide a CE certificate that documents your attendance and the number of hours your program includes.
Contact hours: Approximately 112
Total training hours: Approximately 170
Testimonial
The number of new poses and the subtleties of each were far more than I expected. The care and effort of the teachers was more than I could have ever imagined! They were completely there for us. The experience was transformative. — Program Graduate
Presenters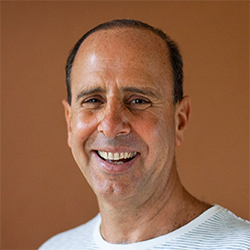 Louis Mahadev Carlino, E-RYT 500, M.A., LPC
Mahadev is a certified Integral Yoga teacher with over 1000 hours of training. From 2001 through 2006, Mahadev lived at Satchidananda Ashram—Yogaville, where he led teacher trainings at all levels. In 2009, he earned a Masters' Degree in Somatic Counseling Psychotherapy from Naropa University in Boulder, CO. He has developed a style of psychotherapy informed by the teachings of Integral Yoga. Mahadev leads workshops on the healing power of Hatha Yoga and, in addition to practicing as a psychotherapist, teaches Integral Yoga Hatha classes to over one hundred students per week. Mahadev is passionate about sharing Hatha Yoga with others…
Learn more about Louis Mahadev Carlino, E-RYT 500, M.A., LPC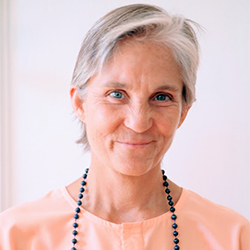 Swami Arivananda, RYT 500
Swami Arivananda has been teaching beginner, intermediate, and advanced Integral Yoga practices since 2008. Before discovering Integral Yoga, Arivananda enjoyed an eclectic career as a professional dancer, teacher, and choreographer for over 30 years. She owned and operated a successful performing arts center and ballet company. Additionally, she and her partner of 20 years developed a software company focusing on interactive multimedia and training programs. Before moving to the Integral Yoga Institute of San Francisco, Arivananda was serving the Living Yoga Trainees (LYTs) at Satchidananda Ashram—Yogaville in Buckingham, VA.  Her enthusiastic style exemplifies that regardless of the service performed, one's…
Learn more about Swami Arivananda, RYT 500