Seek the Self: A Quest for Inner Awareness
with Rev. Sumati Govinda Steinberg, RN, BSN, E-RYT 500, C-IAYT
January 18 - 20, 2019
What is consciousness? Who am I? These timeless questions lead us in search of answers that can only be found when we seek the Self within.
We are all the pure light of consciousness. We are that infinitely peaceful, unchanging existence. Join us to discover this truth for yourself.
There are many paths that lead us to this universal truth. Explore two of the traditional yogic paths, Jnana Yoga and Raja Yoga, during this experiential workshop. Jnana Yoga (non-dualism) is an internal path of wisdom through self-inquiry which leads to an awareness of that ever-present consciousness within. Raja Yoga is a path of dedication, discipline and devotion that uses willpower and specific yogic practices (physical, mental, emotional, and spiritual) to achieve the same goal.
Take the opportunity to seek the Self this weekend. Explore, study, and practice the great yogic paths that enable us to experience ourselves as peace and joy, love and light.
Tentative Workshop Schedule
Participants will have the opportunity to take part in the Yoga classes and meditations offered during the Ashram weekend schedule.
Friday Evening
Introduction and Meditation
Saturday Morning
Raja Yoga
Saturday Afternoon
Jnana Yoga
Sunday Morning
Q&A
Bringing it Home
Testimonials
The instructor, Sumati, was wonderful. She was personable, knowledgeable and really cared about us students. I loved her class and would go to her class again. — Laurie Tietz

Reverend Sumati Govinda was absolutely incredible, as was the entire program. She was informative, kind, and talked to the group truthfully and honestly. — Lee Anne L. Houston
Presenter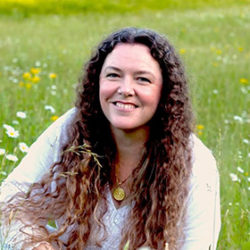 Rev. Sumati Govinda Steinberg, RN, BSN, E-RYT 500, C-IAYT
Reverend Sumati Govinda was born with an intense desire to realize her true nature, a desire that was nurtured by growing up in Satchidananda Ashram–Yogaville.  Drawn to meditation, she began practicing with her father around 2 years old.  Before she entered kindergarten, her passion for the Yoga Sutras of Patanjali was ignited.  She solidified her path by receiving mantra initiation in 1979 from her guru Sri Swami Satchidananda.  Sumati maintains a healthy balance of worldly and spiritual life. She is a Certified Yoga Therapist and an Integral Yoga® Interfaith Minister, and she holds a bachelor's degree in Nursing. Sumati and her…
Learn more about Rev. Sumati Govinda Steinberg, RN, BSN, E-RYT 500, C-IAYT