Yoga Nidra Training and Certification – Level 1
with Julie Lusk, E-RYT 500, M.Ed.
September 6 - 11, 2019
Yoga Nidra, or "yogic sleep," is a comprehensive practice for going far beyond deep relaxation to a place of natural peace and quiet that is tremendously healing for the body, mind, and spirit.
Yoga Nidra is based on authentic Yoga teachings and backed by contemporary science. Studies have shown that Yoga Nidra can boost the immune system, lower blood pressure, decrease pain, and improve other health conditions. Regular practice can improve memory, concentration, and relieve anxiety and depression. Using a sankalpa (resolve) during the fertile brain-wave states experienced during Yoga Nidra makes it possible to clear out useless habits and bring about positive and durable changes to one's personality and life. Yoga Nidra is fundamental to a complete Hatha Yoga session and can also be done as a separate practice on its own. Since Yoga Nidra is so powerful, it is critical that it is done correctly.
Attending this Yoga Nidra training will give you the tools and resources needed to lead others effectively in Yoga Nidra and avoid dangerous pitfalls. Gain the know-how and confidence needed to offer Yoga Nidra for groups and individuals. You will be able to help your clients and students relax, increase body-mind awareness, make positive behavior changes, heal emotional and physical upsets, and enhance self-understanding.
The weekend workshop, Yoga Nidra for Complete Relaxation and Stress Relief,  September 6–8, 2019, is part of this training.
Training Information
Level 1 Objectives:
1. Learn the essential principles, practices, and benefits of Yoga Nidra
2. Understand Yoga Nidra's heritage and its ties to Yoga and contemporary science
3. Understand the benefits, risks, and ethics of leading Yoga Nidra
4. Develop the six sequential levels of relaxation: learn their distinguishing characteristics, their benefits, and how to experience each one
5. Learn how to help others experience progressive levels of awareness that correspond to the koshas (layers of one's self) that conceal one's true Self
6. Learn to lead relaxation techniques, specialized breathing methods, guided imagery, mindfulness, and other mind-body techniques used in Yoga Nidra
7. Discover how to help clients develop positive, personal characteristics and bring a meaningful purpose to one's life by setting and using a sankalpa during certain stages of Yoga Nidra
8. Know how to select music and to create the right atmosphere
9. Be equipped at handling distractions
10. Develop voice quality, wording, sequencing, timing, and pacing
11. Experience Yoga Nidra firsthand and receive its benefits personally
12. Practice leading others to gain the skills needed for your classes, clients, and students
13. Get your questions answered
Prerequisites
This training is appropriate for Yoga teachers, therapists, healthcare professionals, pastors, and other helping professionals. You do not have to be a Yoga teacher to complete this training. Read Yoga Nidra for Complete Relaxation and Stress Relief by Julie Lusk. New Harbinger Publications, 2015.
Required Textbook
Yoga Nidra for Complete Relaxation and Stress Relief by Julie Lusk. New Harbinger Publications, 2015.
If you don't have this book already, you may purchase it here. It's highly recommended to review the book before the training.
Additional training materials will be provided.
Continuing Education (CE) Opportunities
Testimonials
One of the best immersion programs I could have ever been a part of. The first 2 days everyone took part in a workshop where we were able to participate and experience the benefits of Yoga Nidra. The next several days we were taught Yoga Nidra in a very in-depth program along with being a part of the Yogaville Ashram community. The teacher facilitated a teaching environment that cultivated a close and open relationship with each student. This allowed each of us to experience Yoga Nidra in our own way. The curriculum was very thorough but not in a way anyone felt overwhelmed. Great Experience. Highly recommend it to anyone looking to take their Yoga practice to a new level. I also refer back to her book on Yoga Nidra and her YouTube Yoga Nidra 10 min nap. Julie fully knows her material. — Polly Behringer

I am a registered nurse and I came to Yoga Nidra teacher training to learn how I can help people with stress reduction. I learned a lot more in the process: I found a wealth of support and information that went beyond my initial goal and gave me clarity and direction in my personal life. — Neli Ramirez

Truly one of my favorite workshops, and I've attended many. Julie's workshop reached beyond "how to teach" Yoga Nidra. Julie's way is very uplifting, pure, open-minded and adaptive. There is so much more to Yoga Nidra than I imagined and I am so fortunate to have had the opportunity to discover it with Julie! I miss Yogaville so much, looking forward to seeing you all again! Namaste. — Lisa Cauniti
Presenter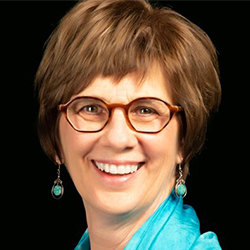 Julie Lusk, E-RYT 500, M.Ed.
Julie has over 35 years of expertise in stress relief, Yoga, relaxation training, guided imagery, and meditation as an international author, recording artist, and workshop leader. Julie is the author of Yoga Nidra for Complete Relaxation and Stress Relief, Yoga Meditations, two volumes of 30 Scripts for Relaxation, Imagery, and Inner Healing, and Desktop Yoga®. Her CDs include Wholesome Relaxation, Power of Presence, Blue Moon Rising, and many others. The retreats, trainings, and seminars she presents are relaxing, reflective, and revitalizing. She is talented in bringing the best out in others through her depth of knowledge, natural lightheartedness, and caring…
Learn more about Julie Lusk, E-RYT 500, M.Ed.