Yoga Vacation in Guatemala
with Ram Wiener, E-RYT 500 and Rukmini Ando, RYT 500
March 16 - 22, 2019
Discover the breathtaking vistas of cobalt-blue Lake Atitlan uniquely surrounded by some of Guatemala's largest volcanoes. Join us for a Yoga vacation in Guatemala and watch your workday blues vanish into thin air.
You will stay at a beautiful hotel and retreat center, situated on the picturesque shore of Lake Atitlan. It has an uninterrupted view, punctuated only by a skyline of three perfect volcanoes. Here, you can relax and experience an ideal place for people in search of rest, relaxation, and ageless natural beauty. This unpretentious, thatched-roof complex has comfortable rooms, spacious gardens, a restaurant, and a beautiful facility for Hatha Yoga classes, meditations, and retreats.
The restaurant, with a stunning view of the lake, offers a culinary-conscious menu for vegetarians. A nutritious, eclectic blend of local and international cuisine, created from Guatemala's cornucopia of fruits and vegetables, is available three times a day. Baked goods are produced daily.
Our daily schedule will include:
Meditations
Two Hatha Yoga classes per day
Presentations from our featured presenters
Plenty of free time to swim, sunbathe, go for walks, simply relax, and get to know your fellow travelers
We will plan some trips outside of Lake Atitlan for those interested.
---
Tuition:
Double: $1,350
Single: $1,595
No triple
$100 off if paid in full by December 31, 2018
No other discounts apply.
Includes three daily vegetarian meals.
Does not include airfare or transportation to and from the airport.
---
Testimonial
One of the best vacations ever. The quality and organization of outings were excellent; hotel, food, classes, and evening programs were top notch! An outstanding week. — Past Participant
Presenters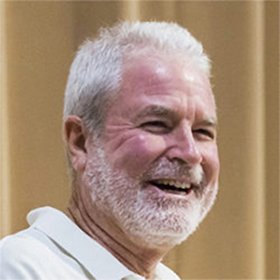 Ram Wiener, E-RYT 500
Ram Wiener is one of our foremost administrators and teachers at Yogaville. Ram is also the Vice President of Programs, overseeing the Integral Yoga Academy, all of our teachers' programs, the Department of Program Development and Advertising, as well as the Ashram businesses. He is a certified Intermediate Hatha Yoga, Adaptive, Meditation, and Raja Yoga teacher.
Learn more about Ram Wiener, E-RYT 500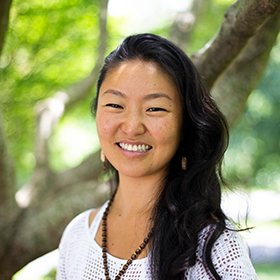 Rukmini Ando, RYT 500
Rukmini teaches Yoga classes and serves as program development director and graphic designer at Yogaville. She is certified in Advanced Integral Yoga, Adaptive Yoga, Stress Management, and Yoga of Recovery. As a teacher, she's known for her clear instruction and her classes include fun, level-appropriate challenges. A native of Brazil, she speaks Portuguese, Spanish, and English. She is also a fine artist, specializing in oil-on-canvas. See her artwork at www.Nathalie-Ando.pixels.com
Learn more about Rukmini Ando, RYT 500