Meditation and Yoga for the Military and Veterans Community
with Daniel Hickman, E-RYT 500, YACEP
September 7 - 9, 2018
"War affects everyone: those who have served, their loved ones, family, friends, communities, society, and multiple generations thereafter." —Daniel Hickman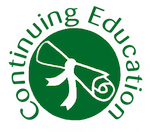 Join Daniel Hickman, meditation and adaptive Yoga teacher at the Walter Reed National Military Medical Center, to learn about cultivating community connection and sharing Multidisciplinary Yoga practices with military members, veterans, civilians, and yogis.
In this resourceful weekend program, you will have the opportunity to explore the cultural similarities and differences in language, mindsets, and lifestyles of the military and civilians. Discover how to adapt Yoga and meditation practices for those affected by warfare, including amputees and those suffering from post-traumatic stress disorder (PTSD), traumatic brain injury (TBI), and/or spinal cord injury (SCI). Learn to identify the long-lasting effects of warfare, recognize their signs and symptoms, and learn to address them with Yoga, meditation, study, and community.
This workshop offers:
Vipassana (mindfulness) meditation
Pranayama (breathing practices) for shamatha (calming the mind)
Accessible, adaptive Yoga asanas (postures) and Qigong
Yoga Nidra (deep relaxation) and Restorative Yoga
Instruction in samma-vaca (skilled communication)
Guidance on healthy nutrition, sleep, and hydration
Movements and stretches to open the hips and shoulders
Core stabilization, equilibrium, and proprioception techniques
Information on the generational effects of war and trauma
Stories, humor, and opportunities for introspection and learning from others
This weekend training is for Yoga teachers, health care providers, and therapists who work with the military and veterans community, as well as service members, veterans, and their family and friends.
Course Information
Prerequisites
None.
Continuing Education Opportunities
Yoga Alliance (YA):  Approximately 7 contact hours
Integral Yoga Teachers Association (IYTA) can provide you a CE certificate of your program's total contact hours. For more information, email [email protected]
Testimonials
I loved training with Daniel. As an Army veteran of the Iraq war, I really liked how Daniel kept things grounded in tradition while at the same time he encouraged me to do my own thing. He doesn't take himself too seriously, but he is serious about his teaching. His training opened my awareness to the application of practices that once seemed foreign and fantastical. — Benjamin H. K.

Daniel is an authentic person and brings creativity, fun, and camaraderie to his classes. My experience practicing with Daniel is he allows you to be authentic and gives you physical and mental space to find your pose. He really meets you where you are in your practice and listens.–Judith Barrow
Teacher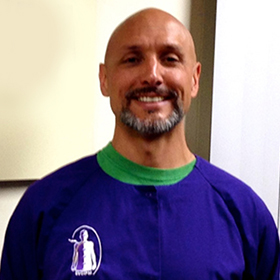 Daniel Hickman, E-RYT 500, YACEP
Daniel is a mind-body educator with over 30 years experience. He has worked for over 11 years in the Military Advanced Training Center (MATC) at the Walter Reed National Military Medical Center (WRNMMC) in Bethesda, Maryland. He teaches meditation and adaptive yogic practices for those affected by warfare, severe trauma, and other maladies. He is the son of Peter J. Hickman, a US Navy veteran of the Iowa-class battleships in the conflict in Korea. Peter experienced more war in Cambodia, Laos, and Vietnam, after becoming a US Foreign Service officer. Daniel's mother, Elida Lourdes Hickman de Martín Ulloa, was a…
Learn more about Daniel Hickman, E-RYT 500, YACEP