Integral Yoga 200-hour Teacher Training – INDIA
with Lalita Dagny Vigander, E-RYT 500, LMT, RCYT, Raama Das, E-RYT 500, C-IAYT, YACEP, Swami Priyaananda, E-RYT 500 and Rowan Raghavan Cobelli, E-RYT 500
January 6 - February 3, 2019
Travel to the birthplace of Yoga and earn your certification as an Integral Yoga teacher.
In the motherland of Sri Swami Satchidananda, you will train with our master Yoga instructors in an intimate classroom setting. This month-long immersion will gift you with a profound knowledge of asanas (postures), pranayama (breathing techniques), meditation, anatomy and physiology, and Yoga philosophy.
In addition to all of the aspects of a traditional Integral Yoga 200-hour teacher training, you will be provided with the opportunity to explore India's spiritual wisdom firsthand. Near ancient temples and surrounded by the native culture, the Integral Yoga Institute of Coimbatore will allow you to experience India to its fullest.
Take the first step in your new career as a Yoga instructor, or deepen your own spiritual growth by experiencing the peace of Yoga. Join us in this new endeavor.
Training Information
Prerequisites

Applicants should be regular practitioners of Hatha Yoga for six months, preferably one year. Applicants should be familiar with the Integral Yoga style of Hatha practice. If not, you can click here to purchase a DVD of the Level 1 class led by Swami Satchidananda.  There is also a YouTube video available of the Level 1 class.
If you have any questions, please contact the IY Academy at IYacademy@yogaville.org or 434.969.3121 x153 before submitting your application and non-refundable application fee.
Certification

Graduates receive a diploma certifying them to teach Integral Yoga Level 1 classes and are awarded 200 Yoga Alliance hours.
Questions? 434.969.3121 x153 • IYacademy@yogaville.org
Tuition of $3,500 includes text, double accommodations, and 3 daily vegetarian meals
$250 off if paid in full by November 1, 2018
Does not include airfare, airport transfers, or excursions.
Presenters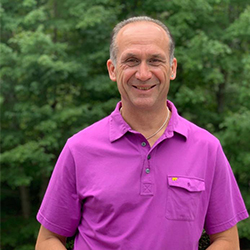 Raama Das, E-RYT 500, C-IAYT, YACEP
Raama Das is a former director of the Integral Yoga® Teachers Association and has been instructing Integral Yoga since 2009. He is a lead trainer for the Integral Yoga 200-hour TT at Yogaville and co-presents both the 200 and 500-hour Yoga Alliance programs at Heal Me Institute in Fredericksburg. Raama recently received certification as a Yoga Therapist through the International Association of Yoga Therapists (IAYT), having studied Yoga programs for specific health conditions, including, anxiety, depression, cancer, heart disease, arthritis, and addiction. He is also certified as a teacher of Intermediate Hatha, Raja Yoga, Meditation, Stress Management, Yin Yoga, and Yoga for…
Learn more about Raama Das, E-RYT 500, C-IAYT, YACEP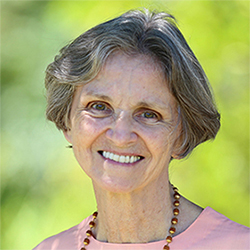 Swami Priyaananda, E-RYT 500
Swami Priyaananda is a senior disciple of Swami Satchidananda with thirty years of experience in the practice of Integral Yoga. She served in the Integral Yoga Health Services division and the Distribution Department at Satchidananda Ashram in Connecticut, as well as Executive Secretary and Coordinator of the Living Yoga Training program at the Ashram in Virginia. Currently, she is Vice President of the Office of Spiritual Development and Manager of Satchidananda Archives.
Learn more about Swami Priyaananda, E-RYT 500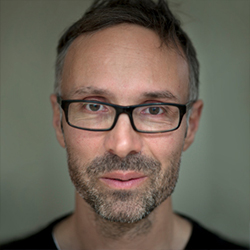 Rowan Raghavan Cobelli, E-RYT 500
Rowan Raghavan has been teaching Yoga full-time for 18 years and has over 20,000 hours of teaching experience. He has completed Integral Yoga teacher training at the Advanced level and has received additional training in Stress Management and Raja Yoga. Through exploration and the guidance of inspirational teachers, Raghavan integrates Yoga philosophy into the actual mechanics of movement. Using anatomical orientation as a foundation, Raghavan's teaching opens a door to the subtle, which enables one's Yoga practice to take a whole new direction. With guidance, his students develop a quality of movement that embodies reverence. Yoga holds an important place…
Learn more about Rowan Raghavan Cobelli, E-RYT 500