Mantra Initiates Reunion: Reigniting the Fire of Our Aspiration
with Swami Asokananda, E-RYT 500 and Special Guests
August 3 - 5, 2018
Receiving mantra initiation from Sri Swami Satchidananda was a critical juncture in our soul's long, long journey. It was a big decision and commitment on our part.
Just as temples need to occasionally have their energies restored and re-infused, just as it is helpful for couples to renew their marriage vows, so also can disciples benefit from returning to their initial intention and re-establishing their desire for spiritual growth.
Some initiates may be practicing in environments that are not very supportive. Under such circumstances, it would be difficult for anyone to maintain their zeal. This weekend is a chance to have your enthusiasm reinvigorated and to be re-inspired by senior monks, ministers, ashramites, and each other.
Let's come together to share how we are doing, practice together, and remind each other of the blessing of having a teacher, teachings, and a sangha.
"The glory of the name of God cannot be established through reasoning and intellect. It can certainly be experienced or realized, only through devotion, faith, and constant repetition."—Master Sivananda
Special Guests
Swami Gurucharanananda "Mataji", Swami Hamsananda, Rev. Bhagavan Metro, and Ram Wiener.
Prerequisites
Mantra initiation in the Integral Yoga tradition.
Continuing Education Opportunities
Yoga Alliance (YA): Approximately 7 contact hours
Integral Yoga Teachers Association (IYTA) can provide you a CE certificate of your program's total contact hours. For more information, email [email protected]
Sharings about Practice
Saturday morning
Group meditation
Hatha classes at different levels
Talk: Japa Yoga
Talk: Guru Bhakti
Saturday afternoon
Talk: How to Maintain Our Practices When There is No Support
Talk: The Greatness of Sangha
Meditation
Satsang: Signs of a Sincere Seeker
Sunday morning
Talk: Taking It Home
Testimonials
Swami Asokananda is such a joy to learn from; the energy and lessons from Gurudev spring from his every word! His guidance has been my jumping off point to deepen my yogic journey. — Jeremiah S.

Ram's sense of humor is wonderful and he has a special talent to make things simple and understandable. — Gigi

Mataji is a bright radiant light flowing continually. — Michael Selzer

The Reverends Metros have an incredible sense of humor, [they] exemplified love, and made Yoga accessible by incorporating "real world" experiences. — Crystal Fenwick
Presenters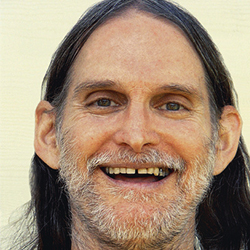 Swami Asokananda, E-RYT 500
Swami Asokananda, a monk since 1975, is one of Integral Yoga's® (IY) foremost teachers—known for his warmth, intelligence, and good humor. His teaching comes out of his own practice and experience while absorbing the wisdom of his Guru, Sri Swami Satchidananda. While he enjoys sharing the practical wisdom of yogic philosophy (especially the great Indian scripture, the Bhagavad Gita), he also loves his practice of Hatha Yoga. He is one of Yogaville's primary instructors for Intermediate and Advanced Hatha Yoga Teacher Trainings. He presently serves as president of the IY Institute in New York City. Before this position, he served…
Learn more about Swami Asokananda, E-RYT 500