ONLINE COURSE | Mindfulness, Compassion, and Difficult Emotions
with Susan Carol Stone, Ph.D.
April 20 - 22, 2018
In this experiential workshop, we will explore how to traverse the terrain of difficult emotions through mindfulness, presence, and compassion.
Popular mindfulness instructor Susan Carol Stone will assist you in establishing a personal mindfulness program that will help you relax into the present moment and relate to difficult emotions from a new perspective. You'll understand why it is essential to approach challenging emotions with compassion.
During the program, online participants are encouraged to take notes and be prepared to participate in the guided mindfulness practices. You will reap the most benefits from this program when you can focus on the sessions without distraction.
This program is suitable for novice and experienced practitioners. An ability to be present to your difficult emotions as they arise is prerequisite to enrollment. These practices are a powerful complement to therapy work.
Presenter Interview
Silence outside of class sessions is encouraged.
Testimonials
Amazing program! Susan exceeded my expectations and helped me in ways I didn't' even know I needed help.
Susan was an amazing facilitator and balanced structured, hands-on activities with the right amount of discussion.
Dr. Stone is wonderful, prepared, down-to-earth, and understanding.
— 2017 Program Participants

Susan's course was one of the best gifts I've given to myself. What could be more important than learning to embrace the moment and ultimately, the beauty of living? — Carrington Menzel

The Ashram exceeded my expectations! The grounds, staff, and food are all wonderful. This was an experience I will never forget! 'Wow' doesn't even begin to express how I feel. — Melanie Zandien

This program broadened my view and gave me a better understanding of myself and the people around me. I got to meet people from different backgrounds and share stories and emotions. I felt united with them, despite our differences. — Shanam Shakibi

This was my second trip to Yogaville and my first formal program. It was exactly what I hope that it would be. — Evelyn Zak

This program helped me a lot, by helping me be compassionate and to live in the present. The instructor was very empowering and knowledgeable… I recommend her 100%. — Mana Tamami
Presenter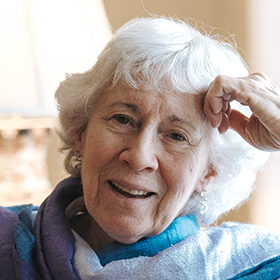 Susan Carol Stone, Ph.D.
Dr. Susan Carol Stone has practiced mindfulness for thirty years. She teaches Mindfulness-Based Stress Reduction (MBSR) at the University of Virginia and is a teacher with the Insight Meditation Community of Charlottesville. A graduate of the Community Dharma Leader Program at Spirit Rock Meditation Center (CA), she leads mindfulness retreats and workshops, has facilitated online mindfulness groups, and has taught mindfulness in a variety of settings, including maximum security prisons and middle school. She has lived in Zen and Theravadan Buddhist monasteries and is ordained as a Zen lay priest. Susan is also a Reiki master who has worked with…
Learn more about Susan Carol Stone, Ph.D.